Welcome to my REALM.
excuse these dancing fools.
i actually exist in anime.... yep, im a Theoretical Physcisitfizikscyst/Phfyzisyct (eh i tried) by day and an engineer/coder by night but i dabble in many other studies such as alchemy,oppaiology and im curently researching the topic whydoTsunderesexistology.ISEKAI is my comfort genre only beause its the one thing that my big mind cannot grasp, i mean trucks turning people into OverPowered harem kings who always defeat a demon lord? just mindblowing. I also taught all smart people in anime what they know.
Here are my Proteges, OBSERVE:
ISHIGAMI SENKU
RINATARO OKABE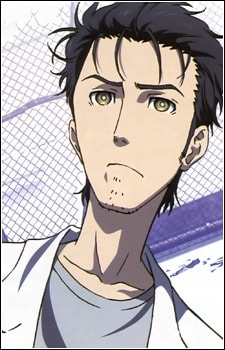 RIO FUTABA
𝚅𝚄𝙻𝙲𝙰𝙽 𝙹𝙾𝚂𝙴𝙿𝙷:
𝙺𝚊𝚎𝚕𝚊 𝚈𝚘𝚜𝚑𝚒𝚗𝚊𝚐𝚊:
𝙴𝚍𝚠𝚊𝚛𝚍 𝙴𝚕𝚛𝚒𝚌: (man this boy flipped up, still love the lad tho)
-----------------------------------------------------------------------------
now look at my favourite scenes in anime,LOOK.
Tokyo Ghoul
𝐭𝐡𝐢𝐬 𝐢𝐬 𝐩𝐫𝐨𝐛𝐚𝐛𝐥𝐲 𝐦𝐲 𝐟𝐚𝐯𝐨𝐮𝐫𝐢𝐭𝐞 𝐬𝐜𝐞𝐧𝐞 𝐞𝐯𝐞𝐫, 𝐭𝐡𝐢𝐬 𝐝𝐮𝐝𝐞 𝐢𝐬 𝐬𝐨 𝐁𝐀𝐃𝐀𝐒𝐒
𝑱𝑼𝑺𝑻 𝑭𝑼𝑪𝑲𝑰𝑵𝑮 𝑳𝑶𝑶𝑲 𝑨𝑻 𝑻𝑯𝑰𝑺!!!
MHA
Just quite heartwarming, the VA here was gave me goosebumps, one of the reasons why i love anime.
𝙋𝙍𝙊𝙈𝙄𝙉𝙀𝙉𝘾𝙀 𝘽𝙐𝙍𝙉!!!!
Shit man, anime is too cool
(Bio still under training its currently going ballistic with Vegeta in the Hyperbolic Time Chamber- which i designed btw)