Welcome to my place I hope you (encuraging text here)
I like to watch anime and make games in my free time. Lately just a lot of anime though. Who could blame me though am I right?
To much anime not enough time.
Animes I really like are listed as 5 stars or around that rating. Feel free to paruse my list as I will be doing the same to yours.
Ratings:
5 - It is just that good.
4.5 - Love this.
4 - I like it.
3.5 - Not trash.
3 - Not sure how to feel.
2.5 - Trash, but I still watched it.
2 - What am I watching right now?
1.5 - Someone stop me please.
1 - Make it stop.
.5 - I hope nothing is this bad.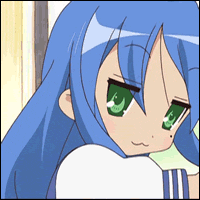 Thanks for visiting!