Introduction

I am Animeking31337, I watch anime. I sometimes write reviews if I feel like it otherwise normally I will just rate it. I am currently working on a few lists that should be cool to look at. Some days I am more ambitious than others. Those days are spent studying which anime and manga to watch and read next. Other times I will just watch and read what I have.
My anime stuff
I started watching anime when I was young but never really got into it until 2015. That is when I started keeping a list on my phone. I found this website a few years later and was delighted that I could now organize and sort my anime much easier now.
I watch a lot of anime and I try not to discriminate between what I watch even if it seems terrible. It will just simply get rated accordingly (if it holds up) after watching to find out if it gets any worse. My favorite anime is Kaiji Ultimate Survivor because it's a great phycological. I also really like Watamote because it is great. I have a few others that are a must watch (in my opinion) in my 4.5-5 star range, check them out!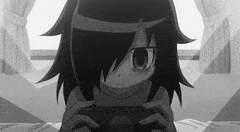 My manga stuff
I am addicted to reading manga.
I mainly read Isekai manga because I enjoy being able to escape to another world for a short while. A lot of Isekai manga is the same but I will read it anyways :p. My favorites are at the top under my Isekai Manga list.
Feel free to check out my other ones though if you like other genres.
Give me more
I like all kinds of genres but my favorites include:
Isekai
Adventure
Fantasy
Horror
Phycological
Historical
Kawaii
Of course, any combination of these is cool as well.
Rating system
In my ratings, 4 is pretty average. I set 3 as the middle ground for not really sure if I like it or not.
Anything below and above are weighted based off of that.

Ratings:
5 - It is just that good.
4.5 - Love this.
4 - I like it.
3.5 - Not bad.
3 - Not sure how to feel.
2.5 - Bad, but I still watched it.
2 - What am I watching right now?
1.5 - Someone stop me please.
1 - Make it stop.
.5 - I hope nothing is this bad.
Goodbye
If you follow I will follow back. I hope you continue to have a wonderful anime-filled life. Feel free to chat about your favorite anime/manga by leaving a comment!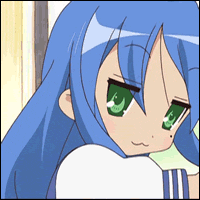 Thanks for visiting!