About Me
I love video games, plain and simple. I consider myself a hardcore gamer, even if I don't usually play on the hardest difficulty or necessarily go for the Rip Your Soul Out hard games. I have been playing video games since I was barely able to spell properly, beginning with the Nintendo 64 (so I'm told), although my earliest video game memory is Spyro the Dragon on the PSOne. Ever since then I have been a diehard fan of Sony and their PlayStation family. I have owned every console in the PlayStation lineup since the PSOne, and still do to this day. Some of my favorite games came from the PSOne and PS2 era such as Spyro, Tekken, Mortal Kombat, Metal Gear Solid, Spider-Man 2, Need for Speed and ICO. Some of my fondest gaming memories are of excitedly plugging in my DualShock 2 controller and racing my friends around sun-soaked vistas or duking it out with my older brother (I let him win, of course).
However, not everything is so grand and dandy. In 2005, my dad passed away. I sank into a deep depression, blaming myself for his death. I became introverted, reclusive. I hated myself and I hated God for taking away my father. In 2007, I was to receive another blow in my life; the suicide of my best friend. My depression worsened, and I turned to drug abuse to drown my pain over the years. When that stopped working, I turned to self-harm, and began cutting. The high helped for a while, but the pain returned. Then I attempted suicide. I failed, obviously, It was after this that my friends made me realize that I needed help, badly. So, I signed up for a support group and gradually healed.
Losing my best friend was a terrible thing, and I'm still in the throes of pain to this day. But amidst the struggle and tears, there is a lesson to be found for us all. Whether male or female, we all suffer pain and hurt at some point in our lives. The best cure for this isn't medicine or doctors. It's the friends who will stand by you no matter what. The ones who will look past the stupidity of your choices and go "hey, we know you're hurting and won't judge you. We're here to help!"
I'm still struggling with depression to this day. It isn't something you easily get over, but the experiences in my past have shaped me into the person I am today. Not a day goes by that I don't regret some of those decisions, though.
One thing that helped me through it, though, is my love for anime and Japanese pop culture. I discovered anime at a young age with Naruto and Zatch Bell. I was awestruck by this strange and wonderful thing, and was immediately drawn in. I would run around the house singing Japanese songs, though I didn't understand a word! It helped me grow artistically as well, as I loved to draw my favorite anime characters. I was shunned at school by people, though, who didn't understand what it was, and thought it was weird. But, I quickly made friends with one girl in middle school, who would eventually become one of my closest companions, and eventual love interest: Krystal.
We met at the local rec center. She was surrounded by other kids at the fence who were attempting to climb over it to gain access to the storm drain. She immediately stood out due to her choice of clothing compared to the others. Where they preferred outdoors-type clothing, she wore a hoodie, black jeans, and beanie. I was attracted immediately. I introduced myself and we hit it off immediately. We left the boys to hang out together, and discussed anime. I also discovered that she had a love for gaming as well. We've been best friends ever since.
My life has taken many twists and turns over the years, many bad, many good. One thing that has remained constant is my love for gaming as a medium, hobby, and way of life. Nothing will ever change that. I am a proud gamer, and part of the PlayStation Nation til the day I die!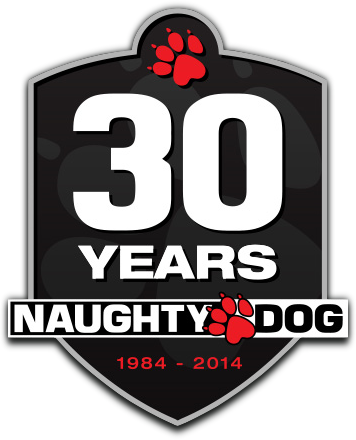 Favorite Anime
CLANNAD
Bleach
Hyperdimension Neptunia: The Animation
Akame ga Kill!
Deadman Wonderland
Durarara!!!
Plastic Nee-san
Oreimo
Oreimo 2
PapaKiki
Higurashi
Another
Hellsing
Tokyo Ghoul
Wooser's Hand-to-Mouth Life
Vampire Knight
Chrono Crusade
JoJo's Bizarre Adventure
InuYasha
Samurai Warriors
Space Pirate Captain Harlock
Cowboy Bebop
Trigun
Death Note
School-Live!
Love Live! School Idol Project
DanMachi
Cardcaptor Sakura
Yuki Yuna is a Hero!
Yu-Gi-Oh!
Mobile Suit Gundam
Fate/Zero
Fate/kaleid liner PRISMA ILLYA
Fate/stay night
Sakura Trick
Yuru Yuri
Hayate the Combat Butler!
Hunter X Hunter
Kill la Kill!
My Little Monster
School Rumble
Madoka Magica
RWBY
The Idol Master
The Irregular at Magic High School
Blood-C
Spice and Wolf
High School of the Dead
Zatch Bell!
Yona of the Dawn
Inferno Cop
Darker than Black
Black Butler
Kuroko's Basketball
Favorite Video Games
Uncharted 2: Among Thieves
Samurai Warriors 4
Batman: Arkham Asylum
Batman: Arkham City
Assassin's Creed
Assassin's Creed II
Assassin's Creed III
Assassin's Creed IV: Black Flag
Assassin's Creed: Brotherhood
Call of Duty: Black Ops
Killzone 2
Killzone 3
Ninja Gaiden Black
Ninja Gaiden 3
Hyperdimension Neptunia Victory
Final Fantasy V
Final Fantasy X
Final Fantasy X-2
Final Fantasy XII
Final Fantasy XIII
Final Fantasy XIII-2
Final Fantasy Tactics
Dissidia 012 [duodecim]: Final Fantasy
The Elder Scrolls V: Skyrim
The Last of Us
Sly Cooper and the Thievius Raccoonus
Metal Gear Solid
Metal Gear Solid 2
Metal Gear Solid 3
Metal Gear Solid 4
Metal Gear Rising

Mortal Kombat
Tekken
Tekken 2
Tekken 3
Tekken 5
Tekken 6
Tekken Tag Tournament 2
Dead Space
Dead Space 2
Dead Space 3
Blade Kitten
Diablo III
Borderlands
Borderlands 2
inFamous
inFAMOUS 2
Destiny
FEZ
GIF Dump