Hello to my fellow anime fans!
I started watching anime when I was 15 thanks to all of the wonderful things I had heard about it. I had been really hesitant to start watching but now I am so glad that I did! I try to write some good reviews that give you a run-down of the story (sometimes with spoilers, sorry about that 😇) and put any content advisory in there. I always wished that I could find content advisory for anime that is not listed on IMDB, since there are certain things I simply would not like to see, so I have decided to provide you with some from the anime I have seen. I'm not the best at writing reviews, but I hope it's helpful! I'm currently working on composing a list that contains a parents guide for every anime I have ever seen (I will make publically available as soon as I am done filling everything out!).
My Favorite Genres (Some of these genres seem to mix for me so... I mixed them. Ain't nothing you can do about it *smirks*)
Action/ Adventure
Fantasy/ Supernatural
Psychological
Sports (which is ironic because I hate sports in real life but anime just makes me love it)
I love romance manga. Anime, not as much. Idk why, maybe I'm just weird.
Least Favorite Genres (I would not touch them with a ten-foot pole)
My Rating Scale
4.5-5: Totally awesome anime/ manga that I would recommend anytime. The characters, plot, and everything about it is just great.
3.5-4: Anime/ manga that I thoroughly enjoyed, but would probably only watch once.
2.5-3: This anime/ manga had a lot of problems. There were some good elements to it, but overall it was very boring or there were other issues like cardboard characters and/ or a terrible plot. I tend to drop anime this rating and below since I don't feel like wasting my time.
.5-2: This anime/ manga was terrible and I would not recommend this at all. It is thwarted with problems that are too numerous to make it enjoyable, and a good many other things that I will not list here.
About me
My first anime: Noragami (back in the days where I could only use youtube for anime...)
My first manga: Dawn of the Arcana (I think. Don't quote me on that)
My first drama: Hana-kimi (2007)
BTW if you see someone around on Disqus (on kissanime etc.) with the same username and profile pic, that's me!
I'm a college student (double major ya'll idk why I did this to myself) so I don't have as much time to watch anime and read manga, so sorry if I'm a bit inactive these days haha. I have many other hobbies that I keep up with, including learning foreign languages, ice skating, writing novels, and reading. I'm a Christian and an aspiring ESOL teacher and missionary :)
My Top Manga: (You have probably noticed at this point (if you even care lol I probably wouldn't) that I am obsessed with a good shoujo manga)
Dengeki Daisy
Immortal Rain
Kamisama Kiss
Soredemo Sekai wa Utsukushii
Taiyou no Ie (House of the Sun)
Dreamin' Sun
Tail of the Moon
My Favorite Anime by Genre: (There may be more than one for each genre... I'm rather indecisive XD)
Best Psychological
Best thriller (can definitely double as a psychological anime because it is as a second genre :P)
Best Shounen
Best Sports
Best Romance (this was one of my first animes... it's so pure and adorable don't even get me started)
Also, Kamisama Hajimemashita is sooooooooooooo good!!!!!
Best Tearjerker
Best Slice of life (can also count as a comedy in this case?)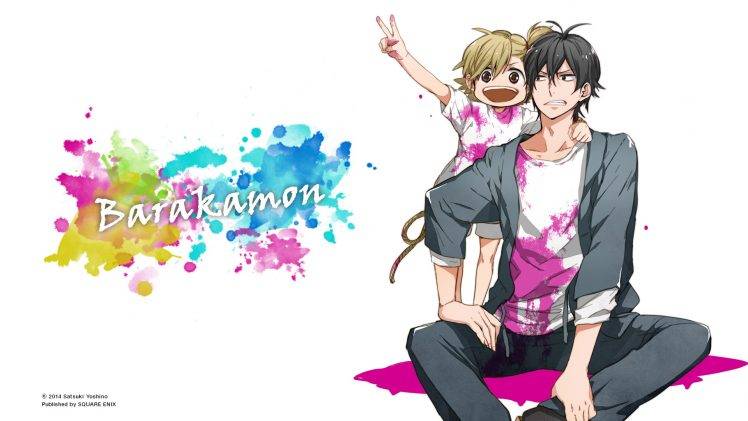 You have reached the end! God Bless Y'all!!!