extremely funny, above average animation, lovely sound track,various charecters and cool plot is great teacher onizuka.
the plot is around teacher and students,sometimes funny as hell with crazy situations and sometime heartwarming with sense of maturity.overall a funride
animation is above average but it never stops the show achieving its goal.and comeon who would'nt laugh at this pic?? huh?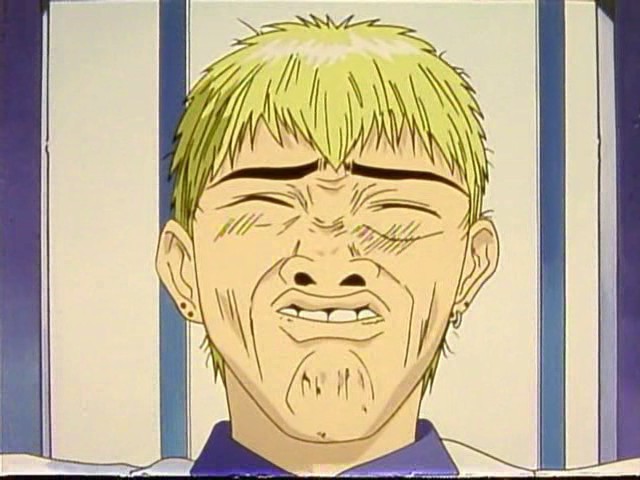 soundtrack is lovable (especially the ending theme) and seiyuu is good.
there are various characters in the show but the outstanding and always memorable one is onizuka himself with his funny expression :)
bottom line - the most funniest anime i'have ever seen....need to say anymore??