lovers.

Current Win: Star Crossed Anime Blog


Current Fail: The fact that it takes so damn long for some good shows to get subbed, and moeshit/harem/loli get subbed out teh ass. it aint fair mang.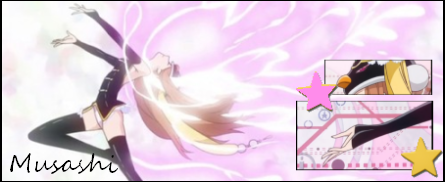 Find me at:
http://myanimelist.net/profile/MusashiRose
...I'm more involved there. If it keeps getting hacked tho.. who knows? :/
My Signature
i characters
i characters
Location:
New York City
Member Since:
March 31, 2011
Last Visited:
September 5, 2013
User Stats:
27 / Female
0 recommendations
Anime Ratings
5
4.5
4
3.5
3
2.5
2
1.5
1
0.5
total anime ratings: 302
© Anime-Planet, 2001-2014 — Graphics, logos, designs, page headers, button icons, scripts, and other service names are the trademarks of Anime-Planet.