なにそれ!?
The name is Mike and I'm currently in college typing essays and doing other (not) fun things :D If I'm not at school, chillin, or gaming, then I'll most likely be watching anime. I don't really have a specific genre of anime I prefer and will watch whatever I find interesting. If it has a nice story or a couple laughs then I'll check it out. I haven't found an anime that I truly dislike yet, but that may be due to me choosing what to watch very carefully lol.
I am really into shows by Kyoto Animation and Shaft. I kinda <3 them.
I don't know what else to type so I'll continue this some other time... (maybe)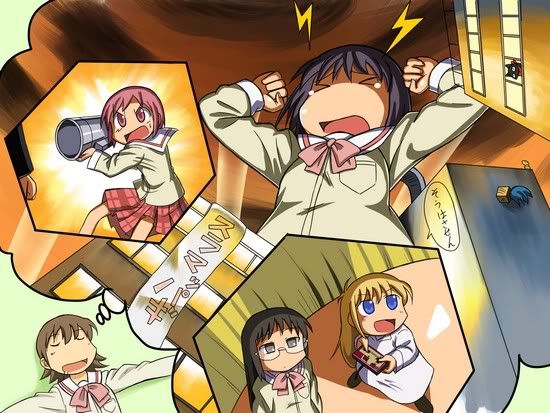 My Signature
i characters
i characters
Location:
California
Member Since:
April 30, 2010
Last Visited:
online now
User Stats:
24 / Male
0 recommendations
Anime Ratings
5
4.5
4
3.5
3
2.5
2
1.5
1
0.5
total anime ratings: 495
Manga Ratings
5
4.5
4
3.5
3
2.5
2
1.5
1
0.5
total manga ratings: 4
© Anime-Planet, 2001-2014 — Graphics, logos, designs, page headers, button icons, scripts, and other service names are the trademarks of Anime-Planet.