Who is the Sister!? - Part 4
27 JUL
2012
I feel like playing the mystery buff here and figuring out who the sister can and can't be before it's revealed in the recent Kono Naka ni Hitori, Imouto ga Iru! summer anime series.
~~~~~~~~~~~~~~~~~~~~~~~~~~

It's nice that everything was "cleared" up in episode 4, considering the evidence gathered was circumstancial in retrospect. In summation, everything that pointed to Konoe or Kannagi being the "imouto" character was correct and not correct at the same time, and now the entire way we look at this situation is changed. Hell, even Mei is back in the race.
~~~~~~~~~~~~~~~~~~~~~~~~~~

Mister X works on discovering what kind of voice-changer the "imouto" character was using with the help of Shougo, who claimed it to be water-proof and small, since she used it in the bath.
After such a dramatic evening between Shougo and Kannagi, she is now avoiding him the following day at school. This raises Konoe's suspicion, and has Shougo explain what happened between the two on the rooftop.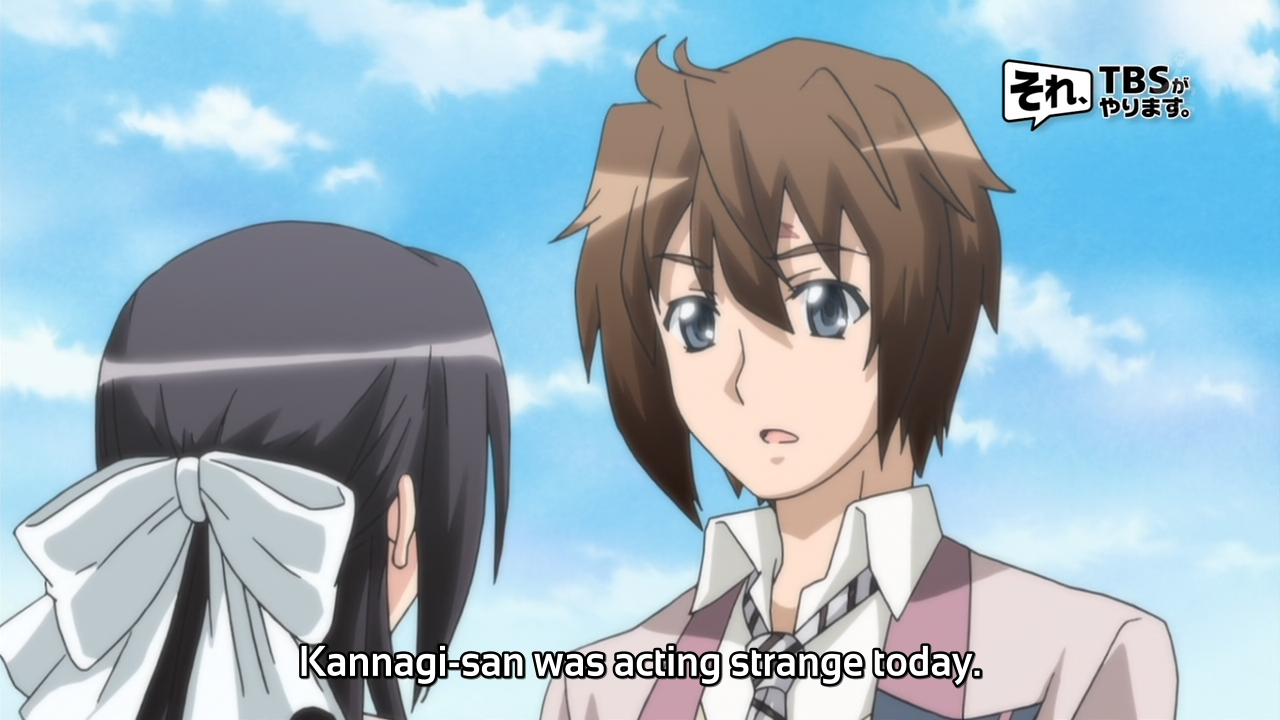 Afterwords, Konoe disappears from campus and Shougo tries to find her, while receiving a phone call that said "Goodbye, Onii-sama" with chimes in the background.
Mister X reveals that a possible voice changer would be a certain type of phone, which he realizes is owned by Konoe. He recruits Mana, Rinka, and even Kannagi to help him find her.
He leaves campus in pursuit of Konoe, and realizes that chimes heard were from the park where he and Konoe visited one time. Sure enough she was there.
It was her with the phone all along. She admits that it was her in the picture and it even comes with a backstory on how Shougo got his scar (and memory loss). It was her who sent the cake and toy. It was her who has been calling him this entire time. Except one thing.
She may be the "imouto" character we've been looking for, but she is not his sister! At least according to what she says.
Shougo and Konoe move in for a kiss and they are stopped abruptly by Kannagi.
It is revealed that while Shougo was in the hospital she visited him very often (because her dad was also in the same hospital). They became good friends and even "promised" to marry each other. Shougo admits however that he had constant memory loss while in the hospital, and when she stopped visiting because her father got better, he apparently forgot.
She admits that Shougo was her first love, and that's why she intends to marry him, which is reason for the dramatic breakdown from last episode.
Now this is important, and can only be countered if they're lying. Both Konoe and Kannagi were not present at Shougo's father's funeral, which is where Shougo's real sister showed up and announced her scheme.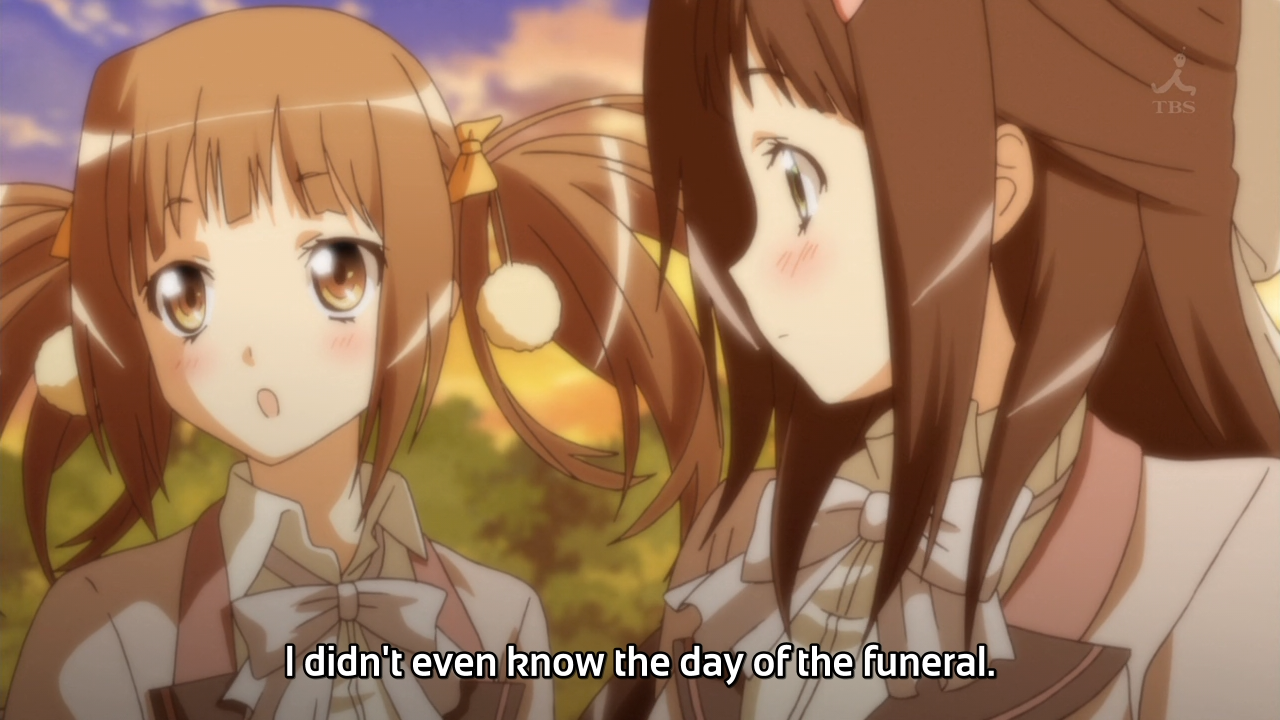 In the end we are shown Mei pondering about Shougo's sister.
This makes me think she's going to come in sooner than later and perhaps "act" like his sister just to get closer to him for her own personal gain. But that's just me.
~~~~~~~~~~~~~~~~~~~~~~~~~~
Well, since all previous work was completely undone with this episode, since Konoe is revealed to be the one who was calling Shougo as his sister, but is not, in fact, his actual sister, here are my conclusions thus far:
Konoe and Kannagi are childhood friends whom Shougo does not remember
Konoe and Kannagi, with almost all certainty, are not candidates for Shougo's real sister
Mei can now be considered a candidate for Shougo's real sister
Rinka and Mana are still candidates for Shougo's real sister
The real sister has made no contact with Shougo since the funeral
Just when we thought who the sister is, it's wrong. This show is good at playing mind games.
PS. Remember back in episode 3, in the beginning, when the "imouto" character was calling him from her bath? Watching that scene over, it is definitely Kannagi's bathroom. However, not once do you see the person in the bathtub actually hold a phone or talking. It could be perhaps a voice overlay on Kannagi's bath scene. Or perhaps, Konoe's bathroom looks exactly like Kannagi's. Either way, I'm just trying to explain this small plothole.