GSC Figma SP-018 Strength
21 MAR
2012
The other surprise that came in my package was Strength. Bought from same seller as Black Gold Saw.
For some reason, only Strength had the paper wrapping, but no big deal.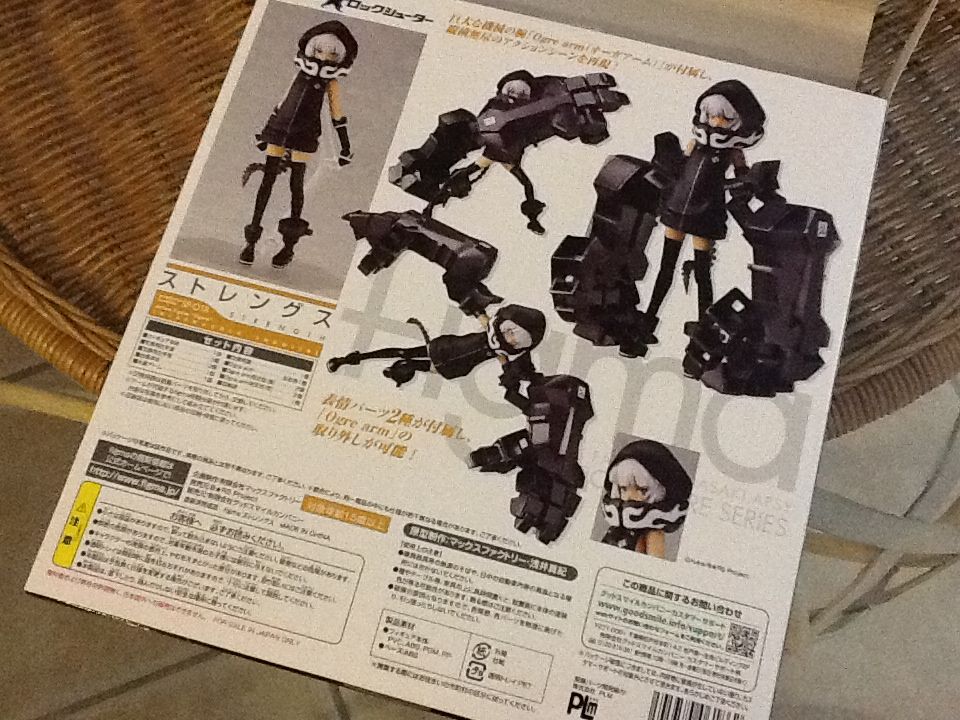 Once again, legitimate Figma is legitimate.
Changing her face was a hassel I mean putting her hood back on was a hassel. You have to take off her head, place the hood around her head, then wrap the collar around, and while attaching her head back, hold the collar against the hood so it doesnt come undone. Not a big deal, but frustrating, especially when the hood accidentally falls back.
Even though she is the shortest, she is definitely the heaviest (thanks to her ogre arms :D). The stand is barely able to keep her in the air, but even so, she can easily support herself with her own arms. Also, each finger on her arms moves just as a normal finger does, so that means she can flip people off :) (but really, no, Im more interested in her grasping things, like possibly Black Rock Shooter's gun in the final pose).
And the collection so far.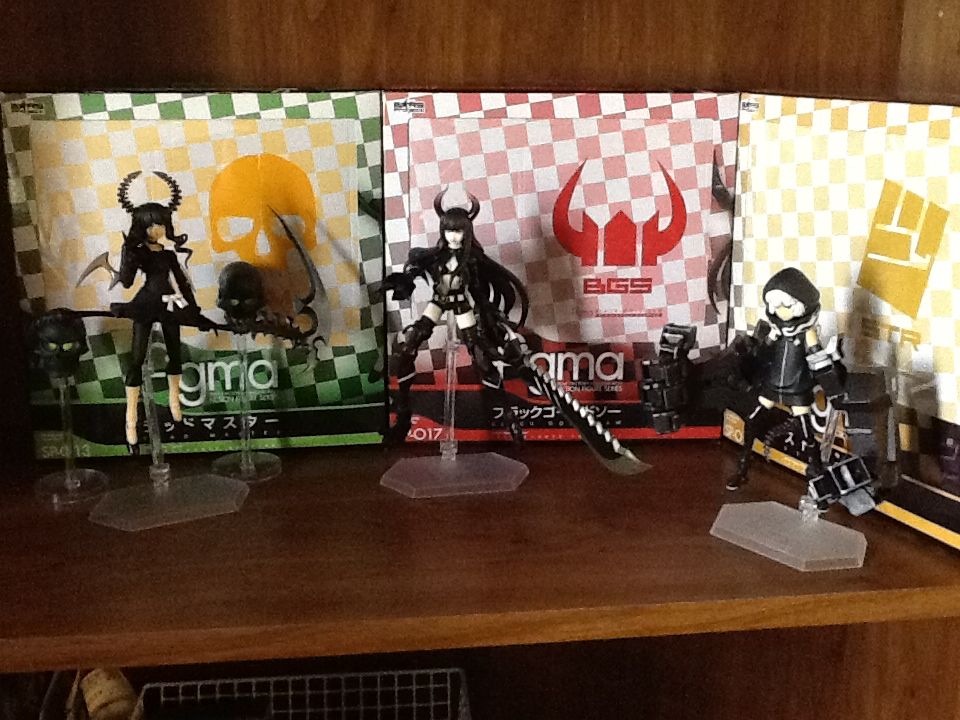 As you can guess, Black Rock Shooter will be on the left (the box anyway, everyone will be posed here and there).