Thank you to anybody who voted on my mech anime poll! The results are in and the ultimate winner with 67% of the votes is Neon Genesis Evangelion! As for the next poll, I've decided that April will be the month of Tsundere! The contestants are Toradora (yes, I haven't seen this yet), Oreimo (incest otaku sibling stuff, why not?), Bakemonogatri (I've seen literally none of the franchise), Love Hina (retro title with a cult following) and Suzuka (old tsundere anime that's apparently decent). Comment votes don't count and voting ends on the 5th of April. Vote here!
Hello everybody. I am Billy, but I go by many nicknames. Bill and Billiam seem to be the most prominent of these nicknames. Either way, feel free to call me whatever your little heart desires.
I'm born English, but I moved to Wales around the end of summer 2012. Since then, I've started a retro game collection and discovered anime.
The first anime I watched to its entirety was Death Note with my best childhood friend Connor (who is also on this website under the name frankstleConnor) and I thought it was awesome. I then proceeded to watch Bleach (I'm such a sad person that I've watched the entire franchise in terms of anime), Fullmetal Alchemist and several other series. That's where my obsession began.
As of now, my top 5 anime to date are:
Fairy Tail
Tengen Toppa Gurren Lagann
Fullmetal Alchemist: Brotherhood
Clannad After Story
Baccano!
==========================================================================================
My favourite kind of anime are shounen with comedy and action. I don't like romance in fighting-shounen anime but I don't mind romance in general. I'm completely willing to watch a shoujo, seinen or josei, as this will help me understand what other target audiences there are. I'm fine with watching ecchi: as long as there's no explicit sex scenes then I'm cool. I'm not a huge fan of mecha anime, but I'll watch them.
I've finally watched 100 anime! Thanks to anybody who recommended me to any anime so far (recommendations are still welcome), and thanks to the entire AP community for being so pleasant to me and making me want to carry on using the website! I have no intention of stopping watching anime, and that's partly because of you guys. Thanks a bunch!
I try to be polite as I think I should be on the website, without seeming like a creepy bastard. If it's no problem with the community, I like to use Japanese honorifics with people on the website because... it's a website dedicated to Japanese animation, so why not? And if I at all say something rude or offensive, apologies, that's just more of my true personality showing.
I'm trying to keep up to date with all non-sequel anime that come out, as well as any sequels to anime that I've previously watched. If a previous show is very short, then I'll likely go back and watch that, then watch the sequel (examples include Assassination Classroom and Highschool DxD New). There are exceptions, like when I watched Fate/stay night just so I could watch Unlimited Blade Works in 2014.
When it comes to reviewing anime, I prefer bad over boring and likable characters over well-developed ones. I'm all about enjoyment, and with bad anime they can be so bad they're good.
All that aside, thanks for reading, and I hope we can get along great. Feel free to leave a comment/have a chat, and as always, enjoy watching anime!
SPRING 2015 ANIME I'LL BE WATCHING: Ameiro Cocoa, Arslan Senki, Denpa Kyoushi, Dungeon ni Deai o Motomeru no wa Machigattieru Darou ka, Etotama, Fate/stay night: Unlimited Blade Works 2nd Season, Grisaia no Meikyuu, Gunslinger Stratos: The Animation, Hibike! Euphonium, Highschool DxD BorN, Kekkai Sensen, Kyoukai no Rinne, Mikagura Gakuen Kumikyoku, Nagato Yuki-chan no Shoushitsu, Narudoma, Nisekoi 2, Ore Monogatari, Owari no Seraph, Plastic Memories, Punchline, Re-Kan, Shokugeki no Souma, Show by Rock, Triage X, Urawa no Usagi-chan, Danna ga Nani o Itteru ka Wakaranai Ken 2-sure-me, Ninja Slayer: The Animation
WHAT I'M WATCHING:
Monday: Yuri Kuma Arashi
Tuesday: Akatsuki no Yona, Binan Koukou Chikyuu Bouei-bu Love!
Wednesday: Parasyte, Kantai Collection, Shinmai Maou no Testament, Military!
Thursday: Tokyo Ghoul √A, Saenai Heroine no Sodatekata
Friday: Koufuku Graffiti, Death Parade, Assassination Classroom TV, Juuou Mujin no Fafnir, Isuca
Saturday: Fairy Tail 2, Log Horizon 2nd Season, Durarara!!x2 Shou, The Rolling Girls
Sunday: Cross Ange: Tenshi to Ryuu no Rondo, Nanatsu no Taizai, Junketsu no Maria, Seiken Tsukai no World Break
1 MONTH REACHED: 4/7/2014
100th ANIME WATCHED: Great Teacher Onizuka (43 episodes, finished 19/10/2014)
2 MONTHS REACHED: -/-/----

150th ANIME WATCHED: I've planned to watch Fate/Zero for my 150th :)
===========================================================================================
FUN FACTS ABOUT ME:

I don't eat vegetables (except potatoes and parsnips).
I have OCD, which has lead me to arrange my video games, manga and anime DVDs alphabetically. If I see a game/manga/DVD out of order or on the wrong shelf, I freak the fuck out and switch it around immediately.
I'm really into video games. My top 5 games of all time are Castlevania: Symphony of the Night, Super Mario World, Resident Evil 4, Skyrim, and Far Cry 3.
I own 6 video game consoles: Xbox 360, Super NES, Sega Mega Drive (also known as the Genesis in the US), Nintendo 64, Nintendo GameCube and PlayStation 2. Of all of them, I'd say SNES is my favourite, though I absolutely love GameCube. I'm also a Nintendo fanboy, and I hope to get an NES and Wii U at some point.
My PS2 is my uncle's second hand console, I got it for Christmas 2014. However, he packed everything except the AV cable, so I had to buy one for myself.
My favourite video game genre is platformer; I love games like Mario, Sonic, and Jak & Daxter. I also enjoy fighting games, with my favourite being Super Smash Bros Melee for the GameCube (Samus is my main in that game). I love RPGs like Skyrim, Chrono Trigger and Pokemon. In my opinion, the best hidden gem of all time is Eternal Darkness: Sanity's Requiem for the GameCube. It has a creepy atmosphere, great mechanics like the sanity meter, and has aged beautifully.
I was born on the 6th of February, 2000.
I secretly wish I was Gray Fullbuster (just don't tell anyone).
I have 3 cats who I love to death.
My idea of a perfect night is during the winter, with some anime playing on the TV, a blanket and onesie, a cup of tea and some Jaffa Cakes.
The anime scene that traumatised me most is the nail ripping scene from Higurashi no Naku Kori ni. Anyone who's watched it knows exactly what I'm talking about and why. It's actually one of the only anime that genuinely scares me, and that's why I love it so much.
I'm a huge fan of The Walking Dead, Pokemon, X-Men and Star Wars. I'm really not looking forward to Star Wars Episode VII, I think it could singlehandedly fuck up the entire franchise. But then again, it could be pretty good, so I'm not saying it will DEFINITELY be bad.
I prefer Pepsi over Coke.
My favourite pizza is chili cheese and BBQ sause with chorizo, pepperoni, bacon and chilli oil.
My favourite YouTube channels are Caddicarus and Cinemassacre. I also enjoy PewDiePie, VanossGaming, Gigguk, ScrewAttack, Smooth McGroove and Somecallmejohnny.
I have proven myself unable to watch a clip from Clannad and not cry.
I'm a huge huge HUGE fan of music, my parents raised me well and taught me all the GOOD songs (I.e older music). Some of my favourite acts are the Beautiful South, Queen, Aerosmith, Johnny Cash, Red Hot Chili Peppers, Green Day, Linkin Park, Lightning Seeds, Damien Rice and Snow Patrol.
My favourite anime character is Eikichi Onizuka, I find him to be really funny but at the same time legitimate badass well. My favourite FEMALE character is Fuko Ibuki, because she's so goddamn cute :3
I try to watch notoriously bad anime as well as notoriously good anime, because I live by the quote "to appreciate the good, you must also appreciate the bad". Because if all anime were good, it would take the fun out of it, and if they were all good it would make the incredible series seem less good, while bad series can make an incredible series seem all the more incredible.
If I could pick any film song to be my personal theme song, it would be "You're so Cool" from True Romance, one of my personal favourite films of all time.
Despite my obsession with anime, I'm actually a relative newcomer to the fandom. I've been watching anime for about a year and a half now.
I fucking love sandwiches.
My top 10 favourite films (and this is a difficult list to make) are Pulp Fiction, The Shawshank Redemption, Batman (1989), My Neighbour Totoro, Back to the Future, Borat, The Green Mile, Star Wars: A New Hope, The Silence of the Lambs and The Terminator.
Whenever somebody introduces me to something, I have a bad habit of obsessing over it as if I discovered it myself.
I don't like rap music. Despite this, some of my favourite anime OST tracks are Libera me from Hell (Gurren Lagann, I posted the operaless version because I don't like it and I think it lacks harmony), and So Scandalous and So Crazy from Soul Eater.
A grizzled old ranch hand asked me once "You know where a real cowboy keeps his gun? His heart." - Isaac Dian, Baccano
Character in profile picture is Gray Fullbuster from Fairy Tail
Character in header photo is Kamina from Gurren Lagann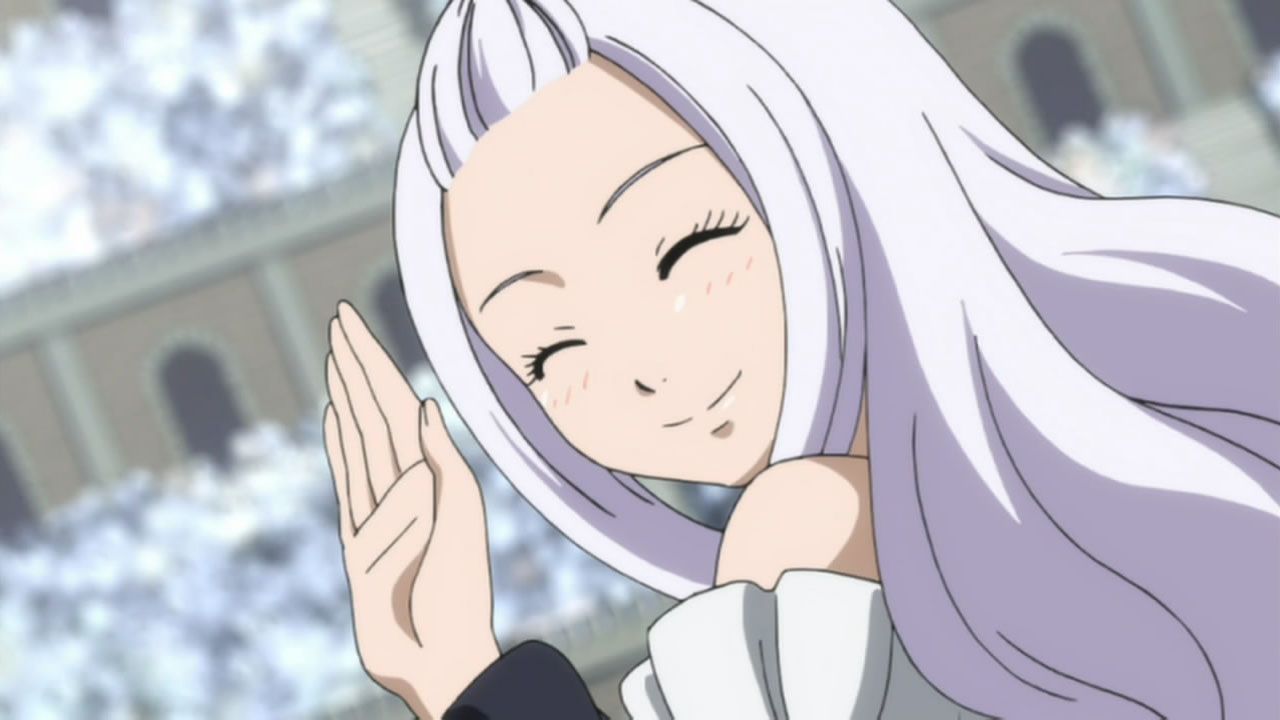 MIRAJANE STRAUSS IS MAI WAIFU <33