Example #149: Hungry like a (Were)wolf
6 OCT
2011
This is the one-hundred-and-forty-ninth week of using the "Perfect Anime Girl Sheet". Notice: This Blog may contain Unmarked Spoilers.

Welcome again to Thursday everyone. Like I said last week, this October we're going to be discussing Halloween-themed girls. And I even have a super-special helper this week as well.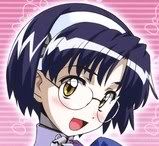 : H, Hello everyone. Long time no see...

Indeed, I brought Aiko back after one hundred and forty blogs to help do today's girl.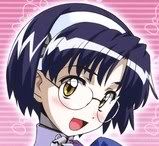 : So, why did you bring me of all people, I have such a poor blog after all...

Don't say that, it's only poor because of it's age. I'm not impressed with my early blogs either, so don't blame yourself you cute robotic meganekko.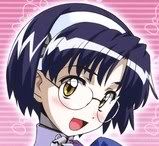 : I see then.

Not only that, but my laptop is even named after you!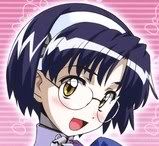 : Wow, that's quite a compli-

It's memory sucks too!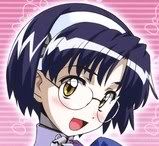 : .... never mind...

Don't feel down, I didn't mean that as an insult. It helps when your show was one of the first I started watching on it as well, as well as having computer icons. Now let's get down to business.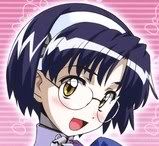 : Great idea. But who are you going to do your blog on? Probably someone from my series or else you wouldn't bring me here.

Indeed, today's girl is...

(voice)HEY, Aiko, how's everything?

[center]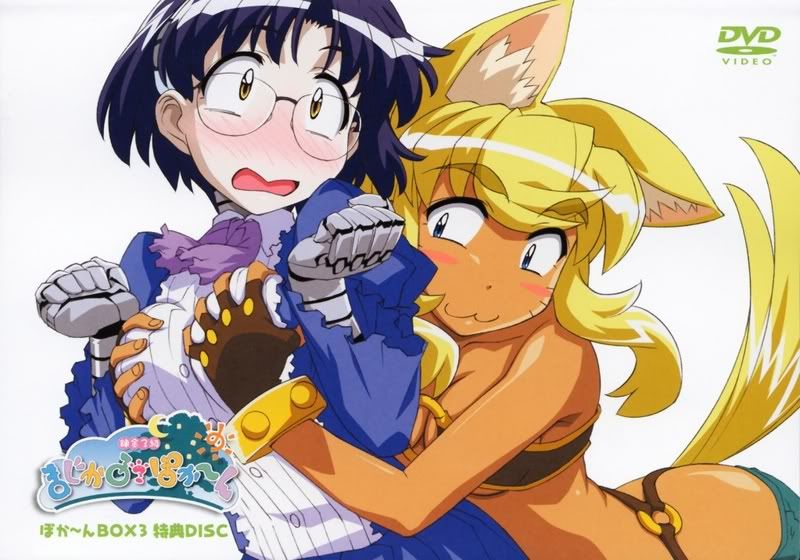 Aiko: Eeeep![/center]

Thank you for that friendly display, Liru.


: You're welcome.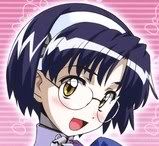 : I guess that today is Liru's day then. At least, I hope I won't get fondled again...

Cheer up Aiko, because indeed...

[center]Today's girl is: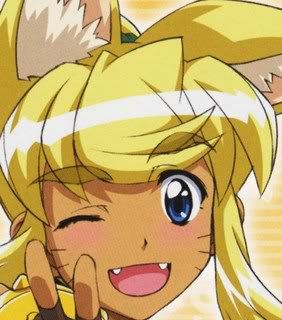 Liru
from
MagiPoka
[/center]


: Hey, wait a minute. What will I get out of this?

I have this delicious boned meat!


: That's a great reward! My stomach was just going "Grumble Grumble", so I'll accept!

I'm glad she took that monster bait. I guess I could call myself a -MRPH!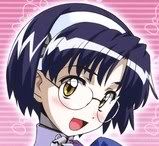 : I'm sorry for grabbing your face, but I'm sure that everyone already understands the joke and we don't need this blog in any more trouble.

...Trouble?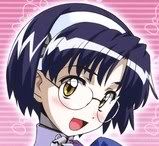 : Forget I said anything. Now, discuss Liru.

Fine by me.

Head
Hair: Liru has about shoulder length blond hair. It would probably be longer if she didn't keep it up in a ponytail, but alas that's a luxury we can't always have. It's only down on rare occasions. Her ponytail is held in by a green band. She also has large wolf ears. It's a very wavy style, and complements her dark skin well (though I'm still not big on blonds).
Grade: B-

Eyes: She has cute blue eyes, and quite large eyebrows. While Liru doesn't wear glasses, she does occasionally wear sunglasses or her bike goggles. This is only somewhat often, unfortunately.
Grade: B-

Face: As I said back in Hair, Liru has dark skin. I do like it, it fits well with her cute face. Unfortunately, as cute as she is she still has downfalls. I'm not a big fan of her "whiskers" on her cheeks, and I'm especially not a fan of the fact she has fangs. While they do fit her character well, I'll talk about a specific... problem, shall I say, she caused with them.


: But if I didn't have fangs, how would I be able to bite meat!
Grade: B-

Body
Build: Liru's greatest asset is definitely her body. She is extremely sexy looking. She has long legs and is pretty strong. She even has cute dark skin, and she's not exactly shy to show it either. She's the basic "fanservice" character in the show, not that there's anything wrong with that of course.

However, a bigger problem is that she is, of course, a werewolf. As said before, she has large ears, and even a tail, while in normal form. But she also has an alternate form. While I'll get into specifics later, her form is different than most would expect. Instead of growing bulky and vicious like many stories of werewolves tell of, Liru instead turns into... a small puppy. It's quite odd, but an interesting feature.


: Whatza matter? You don't like dogs?

Not as much as I like beautiful women like you. At least I won't mention Uma's transformation mistakes you had...
Grade: A-

Breasts: Liru's breasts are very nice. They're probably a perfect size considering how the art style is and any bigger might be considered "too big". Add that to how bouncy they are and she's got a good score.
Grade: A

Clothes: I was dreading this part. While I will say that Liru's outfit is undeniably sexy, I can't say that I like it. Her outfit consists of a "belt"-looking top, very short jean shorts, and thigh-high white boots with various gold decor on them. It's mainly the top I dislike, as Liru is a busty girl and thus needs her support. She does have some cute outfits (such as pajamas and a V-shaped bikini), none of them are that good to recover from her poor top (in my opinion).
Grade: C

Mind
Personality: As said before, Liru is a werewolf. This gives her many dog-like traits, such as enjoying playing in the rain. In addition, she seems to have a dislike of silver (which makes sense). She also transforms due to most round objects because they're moon-like. However, she's resistant to the ACTUAL moon (logic at it's finest, folks). She's also very energetic and athletic. She also loves to eat meat, and her favorite is Matsuzaka Beef. Overall, she's not my favorite due to her hyperness, but she's still certainly cute.
Grade: B

Libido:  While Liru does talk with the others about their "perfect guys", she's also the only one whose had some sort of ... interaction. You see, she met one of the last werewolves (perhaps the last male as well). Things happened and, well....


: I got scared... And bit him...

Where she shouldn't, I might add. Due to this, Liru may be the last werewolf in her universe...
Grade: C+

Age: Liru's actual age is unknown, but looks wise she's probably older than 18. Still, I can't be sure.
Grade: B

Total Grades: 69
Average score: 7.7
Final Grade: B

And that's a blog on a classic Halloween monster, the werewolf.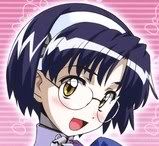 : Couldn't you have done that one "Spicy wolf" girl?

Well, she's technically a harvest goddess, so she shouldn't count as a "werewolf". In addition, I haven't seen that series enough to grade her. Thanks everyone for helping out.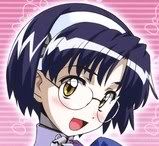 : It's been a pleasure.


: No problem, man.

Next week, we do the opposite of a werewolf!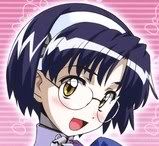 : A were-some-type-of-cat?


: A wolfwere? By that I mean a wolf who polymorphs into a quadrupedal human shape and a humanoid-wolf hybrid.

No no, obviously I mean a...