Emily's Sexiest Men!
3 OCT
2009
So this is EMILY'S FAVORITE SEXY MEN LIST!!!! Thank you for visiting! Now everyone on this list is equal.... except the first 3!!! (personal favs) So please enjoy!!! XD
Tsuruga Ren - Skip Beat (manga) ---I think i'm seriously in love with this man. Seriously. Words can't even describe. Like Whoa.
Takumi Usui - Kaichou wa Maid-sama! (manga) --- Well according to AP, not very many people are currently reading this manga... and the senario is a little strange but this guy right here totally makes up for it. And just in case your interested.... there are always great visuals like this in EVERY chapter. Very wonderful for the ladies :D (manga also known as My Sweet Kaicho on AP)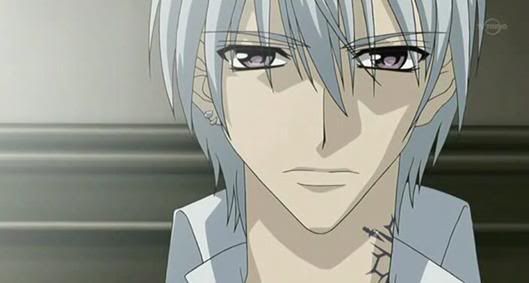 Zero Kiryuu - Vampire Knight --- You pity him. You want to comfort him. You love him.... -sigh- if only those eyes existed in real life.
OKAY, now that i got those 3 out of the way (_*drools*_) i will continue with the wonderful, but not specatular :)
Cloud Strife - FFVII-Avdent Children--- Okay... not exactly anime... But sexy enough to count!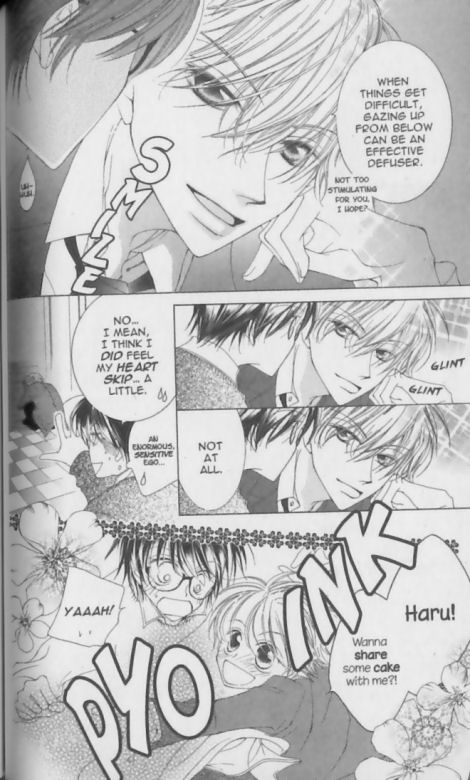 Tamaki Suoh - Ouran High School Host Club (manga) --- Sorry about this picture (please ingnore bottom half) Now all of the guys from this manga/anime is great, but Suoh especially. Because... he's A)super sexy and B)super hilarious. love him. And I prefer his manga for compared to the anime (even though his blue eyes are pretty)
Howl - Howl's Moving Castle --- Hmm... for some reason I like his bird-like form. Weirdo
Sephiroth - FFVII-Advent Children --- I don't know why I find him so attractive. Many its his super long sword. Or maybe it's his super amazing theme music.
Tsukimori Len - La Corda D'Oro --- Kind of a warped personality, but he's sweet deep down. + he plays the violin :D
Kouichi Mine - Cat Street (manga)--- Successful computer geek. Anti-social personality. Totally sweet & attractive. A perfect catch.
Izumi Sano - Hana Kimi (manga) ---One of my fav manga which leads to one of my fav leading male characters.
Soooo much more. Soooo little time.This concludes EMILYS FAVORITE SEXY MEN!Of course, there are several more. But for now, these are my favs XD Thanks for visiting! Please leave any feedback you please!!! Whether you agree, disagree, or just wanna chat about the sexy-ness of these guys! (attention:::still underconstruction on this :D)
« previous blog
next blog »