Story:
I had little to no expectations for this anime when I started it, but then I was sucked almost immediately into the story which didn't let me go until the very end. I laughed, I cried, and mourned when it was finally over. The storyline is one of the best things about this wonderful anime. I was fascinated by the game of GO, and even though at the very end I still hadn't quite fiqured out how to play, it did not stop my interest in the game or my love of this wonderful anime.
Animation:
The animation was rather well done in my humble opinion. I have no complaints.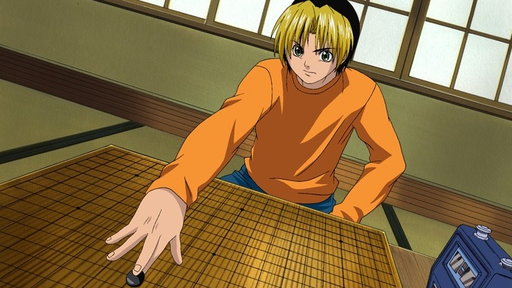 Sound:
The voice acting was superb and I rather enjoyed the soundtrack. Again, no complaints.
Characters:
I am generally drawn to character driven anime and Hikaru no Go is no different. The characters in this wonderful anime make it what it is. I loved Shindou who went from a character with no real goals in life, to a character with the dream of becoming a pro GO player who would be recognized by his eternal rival Touya. I loved Sai whose love of the game brought him into Shindou's world where he was able to change Shindou into someone very different than he'd been originally, someone better, with an actual life goal. I loved Touya and how he was such a stalker in the first half of the anime lol. I loved watching how his view of Shindou changed from a rival in Sai's shadow to an acknowledged eternal rival, being won over by Shindou's hard work, never ending determination, and growing talent. The side characters were also well done and added even more depth to the story.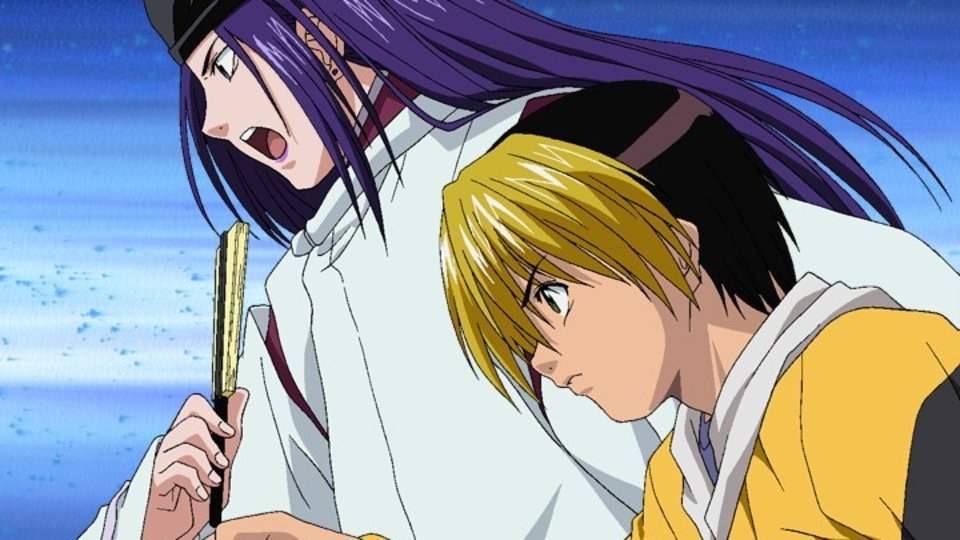 Overall:
I found this anime quite by accident and am supremely grateful that I gave it a chance. Hikaru no Go is a hidden gem amongst all the anime that is out there. A solid 8. I HIGHLY recommend!