Hello, I'm catwings 11.
My real name is Jessica I'm 15 years old and of course, I'm a female. I love anime and manga. Cosplaying too. I'm curently reading Naruto, and I'm looking for a good anime to watch. Want to check out my youtube? I make AMV's alot. It's pretty fun.
http://www.youtube.com/user/MizJessyka?feature=mhee                                                        Hmm, There nothing much to talk about though, I'm kind of shy and I love drawing and such things.
Naruto Shippuden is one of my favorite animes. Pandora Hearts is awesome too.
I Love Xerxes Break. If you haven't heard of Pandora Hearts or Break.
Break is mysterious, Hilarious, Joking, and having a smile on his face a lot.
Soul Eater is an Amazing Anime. Soul is actually my favorite character.
Cosplaying:
I cosplay as Deidara from Naruto and I cosplay with out dressing up and stuff for Temari.
But, I only cosplay with my friends. :3.
I stumbled on this place while I was in school looking for good anime because I hate doing work :P
Anime is what makes the world go round(:.
I have a Dievantart if you want it just ask.
Favorite Anime Characters:
Naruto, Shikamaru, Temari, Sasuke, Kakashi, Asuma, Tsunade, Pervy Sage, And all of the Akatsuki!.
Xerxes Break, Gilbert, Alice, Echo, Chesire cat.
Yuki, Zero, Kaname.
Soul Evans, Maka Albarn, Death The Kid, Patty and Liz, Black Star, Tsubaki, Crona.
Those are, Naruto, Pandora Hearts, Soul Eater and Vampire Knight characters.
I do like Vocaloids. If you don't know what they are well you should look them up. My Favorite is Luka Megurine.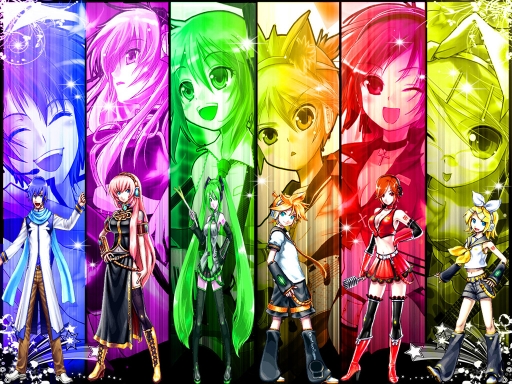 I am actually listening to Hatsune Miku as I write this. They are computer programs With a voice Data bank. Some can speak English and Japanese and some only Japanese.
Hatsune Miku is the most popular one I think.
Thats pretty much all you really need to know, Artigato for reading this. :3
Sayonora!