"The world is cruel, but also... very beautiful" -Mikasa Ackerman
"Fear is not evil, it tells you what your weakness is. And once you know your weakness, you can become stronger as well as kinder." - Gildarts Clive
Well, I like anime (duh) but I havent seen that many compared to others, but I'm hoping to watch some more this year. My favorite anime is Bleach and the show that got me into anime was Fruits Basket. I technically loved anime my entire life (my favorite show growing up was Yu-Gi-Oh) but I didn't truly start watching anime until I was eleven or twelve years old. My favorite genre is drama but I'll watch just about any genre of anime as long as it looks promising. I'm not really sure what else to say so I'll just update this later...
Favorite Characters: Grimmjow Jeagerjaques/Erza Scarlet/Rin Okumura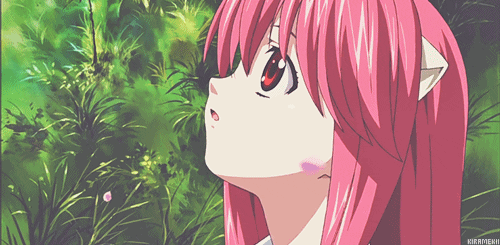 My Signature
i characters
i characters
Location:
United States
Member Since:
September 6, 2013
Last Visited:
online now
User Stats:
13 / Female
Anime Ratings
5
4.5
4
3.5
3
2.5
2
1.5
1
0.5
total anime ratings: 103
Manga Ratings
5
4.5
4
3.5
3
2.5
2
1.5
1
0.5
total manga ratings: 10
© Anime-Planet, 2001-2014 — Graphics, logos, designs, page headers, button icons, scripts, and other service names are the trademarks of Anime-Planet.