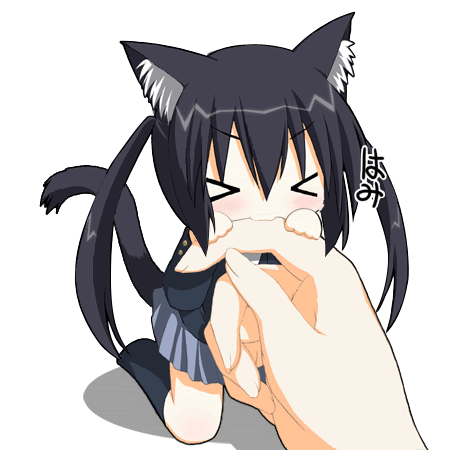 Herro fellow anime lovers! You can just call me Neko ~nyan! Now first things first, I love almost all animes and that is why most of the ones I've watched have high ratings from me. I base it on how I myself liked the anime, sometimes I'll go into detail and rate it lower if I didn't really like the plot or the animation but most of the times I'm really fair and like all of them. I do have my favorites. The ones that just stick out to me like a sore thumb, so I'll probably have more of them all over my profile. And if anyone is reading anything I do have to say in my 'about me' I'd just like to apologize for my mistakes in spelling. I'm not a pro but I'll definitely try not to be the worst! I would also like to add I'm a hermit and tend to hide in my room a lot when I get home from work or have a few days off. I don't really like interacting with people because I fear mean people. I love watching anime, reading manga, listening to Japanese music and playing LoL. I think that's all for now, baii!
Favorite anime opening right now; Wolf Girl and Black Prince.
I'm not really one for watching on going animes because I just can't handle the wait and with this one I have so far except episode six just crushed me.. I want to know exactly what happens next! Totally a great anime I don't want to give any spoilers but it is hilarious! I love it so much and I love both the openings and endings! This definitely reminds me other playful animes like Blue Spring Ride, and a little like Hiyokoi too. If you like cute, funny, lovable animes this one is definitely a good one!
Favorite anime ending right now and probably for always; Wolf Girl and Black Prince.
"You were born with wings, why prefer to crawl through life?" - Rumi