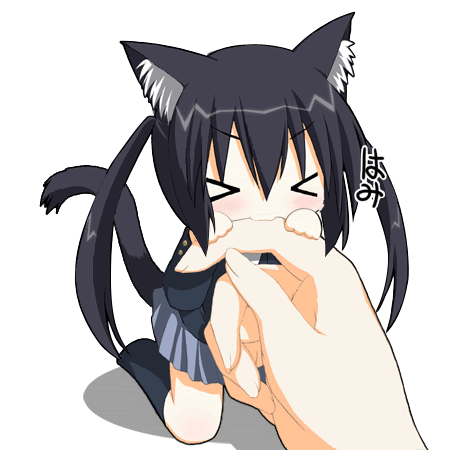 Herro fellow anime lovers! You can just call me Neko ~nyan! Now first things first, I love almost all animes and that is why most of the ones I've watched have high ratings from me. I base it on how I myself liked the anime, sometimes I'll go into detail and rate it lower if I didn't really like the plot or the animation but most of the times I'm really fair and like all of them. I do have my favorites. The ones that just stick out to me like a sore thumb, so I'll probably have more of them all over my profile. And if anyone is reading anything I do have to say in my 'about me' I'd just like to apologize for my mistakes in spelling. I'm not a pro but I'll definitely try not to be the worst! I love watching anime, reading manga, listening to Japanese music and playing LoL. I think that's all for now, baii!
Favorite anime opening right now; Air Gear.
I just started watching this anime and so far its good I haven't gotten far in it so I'll update this after I finished the first season but I just had to put the opening on here. This opening is by far my favorite. It's so catchy and just so good!
Favorite anime ending right now and probably for always; Blade and Soul.
When I first saw a clip of this anime I knew I just had to watch it.. Alka was just awesome, and through out the whole thing she was me by far favorite character.. I didn't know if I'd like this anime at first but as I kept watching I ended up really liking it.. And I know there are a few people that told me to stop watching it because it was a waste of my time.. That I could find a better anime to watch.. And in some ways I agree but at the time I didn't want to give up on it just because someone told me they didn't like it.. And so I kept watching.. I personally liked it.. Would I rewatch it, maybe certain clips and scenes but not all of it.. Although this ending is so good I'll never get over it.
"You were born with wings, why prefer to crawl through life?" - Rumi