Hi no michiru kono heya, sotto toki wo matsu yo.
«A winner must always think not of how the world is, but how the world should be!»
-----
«People who can't throw something important away, can never hope to change anything.»
-----
«At what point did I ever claim that I was cutting you down in my capacity as a Shinigami? To justify the actions I have taken I need but one reason. You raised your blade in contempt of my pride.»
And... what about me? My name is Marco and I'm from Italy! I'm 20, and I have a great passion
for both manga and anime. My favourite genres are Shonen and Adventure, but I read/watch any types of manga/anime if I like them. I always wanted to share this passion with other people, and I think that anime-planet is the right place to do it.
In addition to manga/anime, my other passions are videogames, sports and cinema. In my free time, I like to do what I want, without obligations or commitments. I consider myself a fairly lazy person, 'cause I love to relax!
Temperamentally, I'm rather silent. I don't like being the center of the attention; many may consider me lonely, but I simply don't like noisy and false people. I think it's useless to feign to be friends with anyone, even if the people have two diametrically opposed points of view. So, if I don't like people or their way of doing, I simply avoid them. Although I'm not a great speaker, I'm always happy to make new friends, if they respect my opinion and my way of being, and I'm ready to help them in any way.
If you want (or have) some recommendations, feels free to write a comment.
_SOME CURIOSITIES ABOUT ME
My favourite color is blue. There isn't any particular reason about that.
-
I love videogames, but I haven't a favourite one. There are so much that I like. My favourites are GDR and Action, and the ones that I love the most are Watch_Dogs, The Elder Scrolls V: Skyrim, Ghost Recon Future Soldier, GTA V, Batman Arkham City, Binary Domain, Assassin's Creed (all the series) and L.A. Noire. I have a PS3, so, if you want to add me on PSN, tell me freely.
-
I often listen to the music. Linkin Park, Skillet and Green Day are my favourite bands. While, I hate the rap genre, except for Eminem, that I think as an artist.
-
In my free time, I often watch movies and go to the cinema. I love the action and thriller genres. My favourite actor is Jason Statham.
-
I totally hate all the "new generation things" like smoking, drinking, dancing in the disco and these kind of stuffs. So I can say that I hate all the things that my generation (or most of them) loves... or better, I hate my generation.
-
I love scarfs. I wear it almost always, excepts in the summer, obviously.
MY FAVORITE CHARACTERS - TOP 10
1. Minato Namikaze - Naruto
2. Byakuya Kuchiki - Bleach
3. Seijuurou Akashi - Kuroko no Basket
4. Toki Fujiwara - Code: Breaker

5. Teppei Kiyoshi - Kuroko no Basket
6. Chun-Woo Han - The Breaker
7. Madara Uchiha - Naruto
8. Shinya Kougami - Psycho-Pass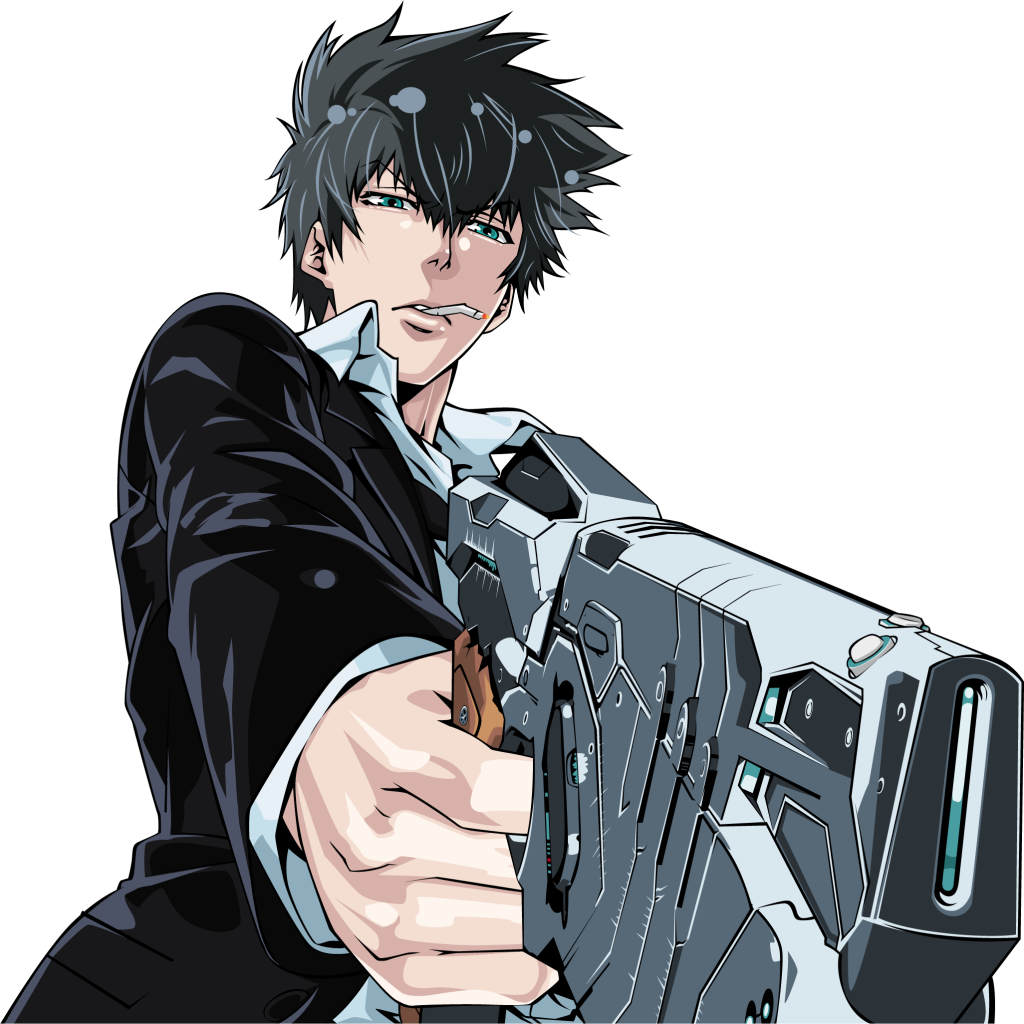 9. Ulquiorra Schiffer - Bleach
10. Roy Mustang - Fullmetal Alchemist
Current Character Obsession: Kaori Miyazono
I love 543 male and 304 female characters!
494 episodes watched in 2015
344 chapters read in 2015
MY FAVORITE OPENINGS - TOP 10
1. Can Do - Kuroko no Basket
2. Crossing Fields - Sword Art Online
3. The Other Self - Kuroko no Basket 2
4. Dan Dan Kokoro Hikareteku - Dragon Ball GT
5. Ignite - Sword Art Online II
6. Howling - Darker than Black
7. Courage - Sword Art Online II
8. Departure! - Hunter x Hunter
9. Yasashisa no Riyuu - Hyouka
10. Punky Funky Love - Kuroko no Basket 3