I'm just a 17 year old guy from Texas. My favorite kind of animes are romance and comedy, and I pretty much will enjoy any animes that fall into those genres (besides hentai-related anime). I'm pretty new with anime, so I'm not very good at differentiating an amazing anime from an average anime, so I rate a lot of things 5 stars.
A little about myself; I love anime music more than any kind of music, and I will sometimes take a song from an anime I like and learn it on piano. I also play marimba, a little guitar, and play drums/sing lead vocals in my garage band (we suck so hard haha).
The first anime I watched was Angelic Layer, but the first animes I really liked were Aishiteruze Baby and Clannad. Can't remember which came first.
4chan.com
nyaa.eu
Top Ten Anime:
1: Angel Beats!
2: Amagami SS (+)
3: Beck
4: To Aru Majutsu no Index/To Aru Kagaku no Railgun
5: The World God Only Knows
6: Death Note
7: Accel World
8: Clannad
9: MM!
10: Ichiban Ushiro no Daimaou
My Top Six Male Characters:
1: Touma Kamijou (Toaru no Majutsu no Index)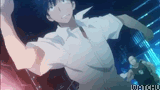 2: Otonashi (Angel Beats)
3: Yukio Tanaka (Beck)
4: Jun'ichi Tachibana (Amagami SS)
5: Keima Katsuragi (Kami Nomi zo Shiru Sekai)
6: Tarou Sado (MM!)
My Top Six Female Characters:
1: Haruka Lovely Morishima (Amagami SS)
2: Kanade Tachibana (Angel Beats!)
3: Sae Nakata (Amagami SS)
4: Yurippe (Angel Beats!)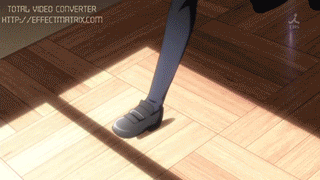 5: Kanon Nakagawa (Kami Nomi zo Shiru Sekai)
6: Mikoto Misaka (Toaru Kagaku no Railgun)