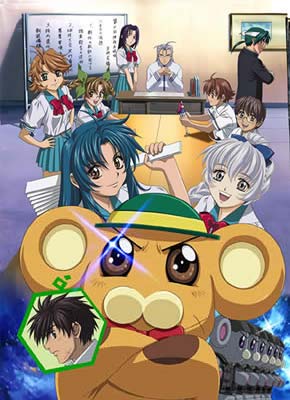 This is one of my topies for animes. It is the perfect blend of comedic romance that throughly enjoy.
It is an anime that most 5 year+ vets know of and have seen. Wither you're a fan of comedy, action, romance, or even randomness, you will love every moment of this series. (Sorry for you drama and horror types. :X ) Chidori's outgoing personality clashing with the super-serious Sousuke makes for a wonder of classroom hilarities.
My single and gripe is that the two never fully come together at the end, but I acknowledge that this is just a silly side series to the original Full Metal Panic, and I can get all the ooey gooey romance there if I want it.
But anyhow. If you are unfamiliar with the series, then what the hell are you still reading this for?!? Go and watch this now! *whips out paper fan and smacks you with it*