I can't even...
10 JUN
2012
MKAY,So there's this anime called Bokura Ga Ita
And it's a ''must watch'' for those who love to stress themselves.
I loved it,until this bitch popped in with her crusted ass feelings,gurl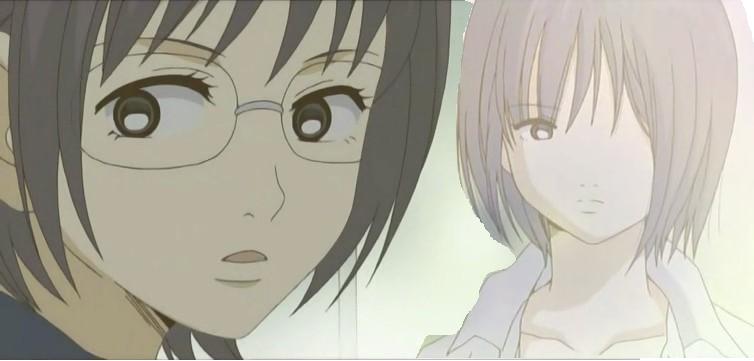 She dum...
My nerves were poppin' in the episode 6
Dat bitch trifflin'...And you know what comes with trifflin' ass bitchez...trifflin' ass men.And you don't want that shit...

Why did she had to show her ass up and ruin everything with Nanami and Yano.I mean they work PERFECTLY together.
But NOOOOOO,this bootyless hoe had to bust in with her: MNEEEH,I'M HER SISTAH,PLZ F**K ME -____-
UUUU child,I can't eveeen

But Yano is a bastard too,just to point that out.
He handsome,he ''cute'',he understanding,he romantic...
But dayum...he dum.
Nanami is fine tho.She the only one that actually know what the word ''LOVE'' means.
And yes,I turn into a fierce homegurl when it comes to this.
Just to let y'all know ˘3˘ <----(and this is a smiley,not a number 3...gurl)