Welcome to my profile!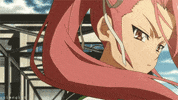 I give out complimentary packets of Pocky here...
Ok, that was, hypothetically, a lie- BUT!
I would give out Pocky to anyone reading this trainwreck because they actually are kind enough to put up with my mumbo- jumbo.....
Where am I going with this again?
AH! Yes! You probably don't want to read about my life and it's...lessons?
ANYYYYYWAY!
Here's some facts about me:
I am looking to major in English in college, which is starting soon.
I live, eat and dream pie.
I am a Pokemon Champion five times over (Shh... it's a secret to everyone...if you get that reference, you are flipping amazing)
If you didn't get that, I love the Legend of Zelda (game) series.
My room is filled with a crap ton of anime, manga, posters, games...it's a PARADISE, I tell you!!
I am part of the National Sarcastic Society...which you will not be apart of---Like we need your support!! (NOO I'm just kidding! Don't leave! I give out free hugs! Nahh, $2 and a hug shall be yours. We can negotiate pricing.)
I am a professional tree hugger.
I love kitties.
I wish I could be a part of the Itty-Bitty Titty Society...but I'm not.. :/
Did I mention that I hate math?
I read a crap ton of books! (on that note, check out my Goodreads profile: Here)
I have some pictures of me on that profile under "More Photos"... No, you can't look. They're not very good.
Yes, my name is Hannah..but people call me Bob..or Duck for some unknown reasons to me. I don't mind, really.
Hmm...Check me out on an app called "Anime Amino." Username is ♠♠Kuchikita♠♠
If you actually read to the end, you are a fabulous and amazing person. If you don't agree with me, than you sell yourself short!