Hi, Madoka here :)

I'm one of them helpful type people who like to be of use, so if you need to know anything about the site or just want help finding a new series to watch, i will help in anyway i can (can't promise for the new series though lol). My personal preferences in series are quite large, im a big fan of slice of life, school life, comedy and pretty much any dectective type series (Gosick,Kamisama no Memo-chou ect). That being said i watch most genres like action, sci-fi, horror and well just... anything. Only genre i don't put effort into is sport, not my thing, i usually find them quite boring.

I love talking so if you need help witn anything, watched a series i have seen and want to discuss it, want to just chat about anything from anime to what you plan to have for dinner, whatever, just leave me a message and i will try to reply within the week.
Im a big fan of the forum here so drop by if you wish to join us, we are very friendly people and love to talk. (I Especially hang out in the "currently airing series" section).

I don't have much more to say so here are some series i like, this isn't a top list of favourites or anything, i have too many series i could never choose favourites from, so it's just a random list of some series i have really enjoyed in some way or another:

Random list:
(Here is the random list with some personal comment, i used to write a lot more but to be spacious i kept it shorter). Remember these aren't favourites per-say, they are deffinetly some great series and amoungst some i love but not all assured are favourites, i tried to cover 1 series of at least the main genres...
Don't feel obligated to read this list, i keep adding to it so it gets longer but im trying to shorten it.
Yuruyuri is actually a series which is a favourite of mine, i love the style of comedy and the characyers are great, it's a great example of SOL/SL series. The comedy never feels to old and you find yourself attached to characters quite easily, i never find any episode feeling like it was made as a filler and i find it all so enjoyable. It also features my favourite soundtrack :)

This is another great series, Some people have overlooked it but it's quite a well told story. It is actually quite serious, though it does have it's laid back side as well, the story tactles similar events which could happen in reality as Ohana gets a dose of reality, she is forced out of dreamworld to tactle hard working and sad results, life isn't always a matter of work hard for results, and this series shows that, With great OP(s)/ED(s) mostly done by Nano.RIPE (my favourite JP band) it's a great series for sure!

Darker Than Black (Kuro no Keiyakuya)
A series more in the supernatural/action genre set, The series to me is very well done, People gained abilities after a certain gate appeared on the earth, certain people it was pretty random but now these people are silently hunted down and commonly accused of crimes they don't commit which brings in lots of action, of course many use the powers for bad anyway. The story is actually very well told with lots of detail and the second of the series is quite more serious of i found it to be quite sad at times, but non the less a very enjoyable watch indeed.

Ano Hi Mita Hana no Namae o Boku-tachi wa Mada Shiranai (Ano Hana)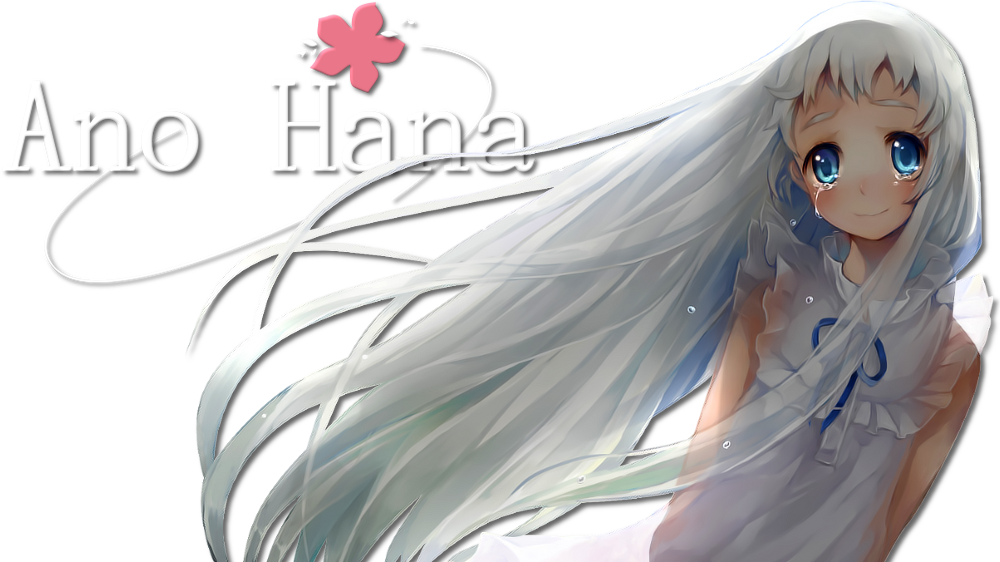 First let me say this is a series not to be taken lightly, it was a well written masterpiece of art and i think if you haven't seen it you should asap. The series tackles grief and how it effects people over time from childhood right through into later life. I think it is a good idea to have some tissue ready for the eyes as it's a real sad story and i can't speak for others but i was a victim of tears to this series, a amazing watch and strongly suggested to try.
Now normally i link to the first season but i choose the second in this case. Higurashi is a great series in the horror genre, it's not scarey as it is gorey, and though the first season is great it is split into indivual parts, though these all link and the second season explains it i found the second season to be something else, it is great and full of constant consistent plot, it keeps you watching for hours, gore and horror aside the story line for me was just amazing.

If you like visual novels, like me know... I love them :D i played a few, not loads but the numbers are adding up, if you enjoy them, let me know i love talking about them D:

Now ima Add Random image of Nagato >:D
(thats pretty dam awsome) anyways i love 'The Disapearance of Haruhi Suzumiya', Yes the real reason Nagoto is sitting here so nicely is because it's my favourite movie ^_^

_______________________________
Like Music? Me Too :D Add My Last.Fm or just see if i have any music taste alike you? Or heck come by and just say hi or see what music i got on at that second ^^
_________________________
Thanks for visiting my page :)
I appreciate is so much i made this special image JUST for you guys :) ok actually i just put alot of images together but it comes with lots of feeling from me, i really appreciate your time :)
Hope you like my choice for images, there is something for everyone there ;)