Superheroes in general has got the impressive resume nowadays, starting from animated and live-action shows and comics like Superman, Batman, Justice League, Wonder Woman, The Flash and now today, they are part of the every medium, such as movies where many of the all-time highest grossing movies happen to involve superheroes including this one (well, two) movie(s) in 2012 that happened to earn $1 billion worldwide and it really has an appeal out in the western world so how will anime be able to do that subject well? Well, let's just see right here right now.
Sternbild City is home to people called "Next," who use their special abilities to protect the people as superheroes. These heroes solve cases and save lives so they can wear sponsor logos or acquire "hero points." Their activities are documented on the popular program "Hero TV," which picks the "King of Heroes" in a yearly ranking. The veteran hero Wild Tiger has always preferred to work alone, but now he's been assigned the rookie Barnaby Brooks Jr., who has a different perspective on being a superhero.
The thing with Tiger and Bunny is that it has the elements of a buddy cop show but takes out the cop element and put in superheroes with the added-in element of reality TV, which I was okay with (considering my disdain for reality TV) and it was an execution in that it succeeded for me. I dug the premise of reality TV superheroes although I get some problems including why there is product placements posted on their costume but that's for them to get some publicity and of course to make some money, as some aspect turned more into business than just doing it because it's the right thing to do.
For characters, Kotetsu T. Kaburagi aka Wild Tiger is the old-school veteran superhero, who of course is eventually way past his prime and is losing popularity to the other growing heroes and I definitely saw Tiger as that guy who knows his stuff about being a superhero and can be noble about it but unfortunately, Tiger has this problem of trying to be a father but fails to do it whenever it involves his daughter Kaede and him failing to do with fatherly duty. Barnaby Brooks aka Bunny is the new shot rookie partner for Tiger and basically, he's Tony Stark and Bruce Wayne combined but Bunny can be a bit arrogant and a bit of a diva to the point where I don't give a fuck about him but thankfully, he was as unbearable as that TV producer Agnes, who was a major bitch especially when it involves the heroes saving people's lives and use their advantage for ratings and I wish I can talk about the other heroes but they weren't covered with much character development such as Blue Rose, Sky High, Dragon Kid, Fire Emblem, Rock Bison & Origami Cyclone. I would have loved to watch more of their stories and they do get an episode centered on each of them but only one episode but I hope that someday someone in Sunrise thought about expanding more of those characters.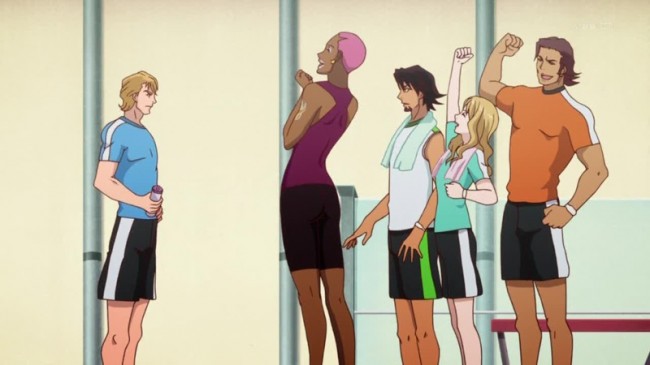 And speaking of Sunrise, they were the ones who were in charge of the animation and it is very impressive in my eyes. The CG didn't feel too clunky at a few times but it can stand out on some times. Character designs are good as well and the art style has the futuristic but modern feel to it. The opening and ending songs were really a delight to listen to and it definitely fits the tone of the series. I can't say which one I liked more but that means that I couldn't find a thing wrong with that factor.
For the dub by Viz Media & Studiopolis, which aired on Neon Alley, Wally Wingert as the voice of Tiger felt a little too young for somebody that was a veteran but it didn't exactly bother me as his performance was decent and Yuri Lowenthal as Barnaby Brooks did have the sound of a young guy fitted into the right area though. Other performances including from Patrick Seitz, Laura Bailey, Kari Wahlgren, Stephanie Sheh & Steven Blum as one of the major villains in the show were spot-on and impressive as well.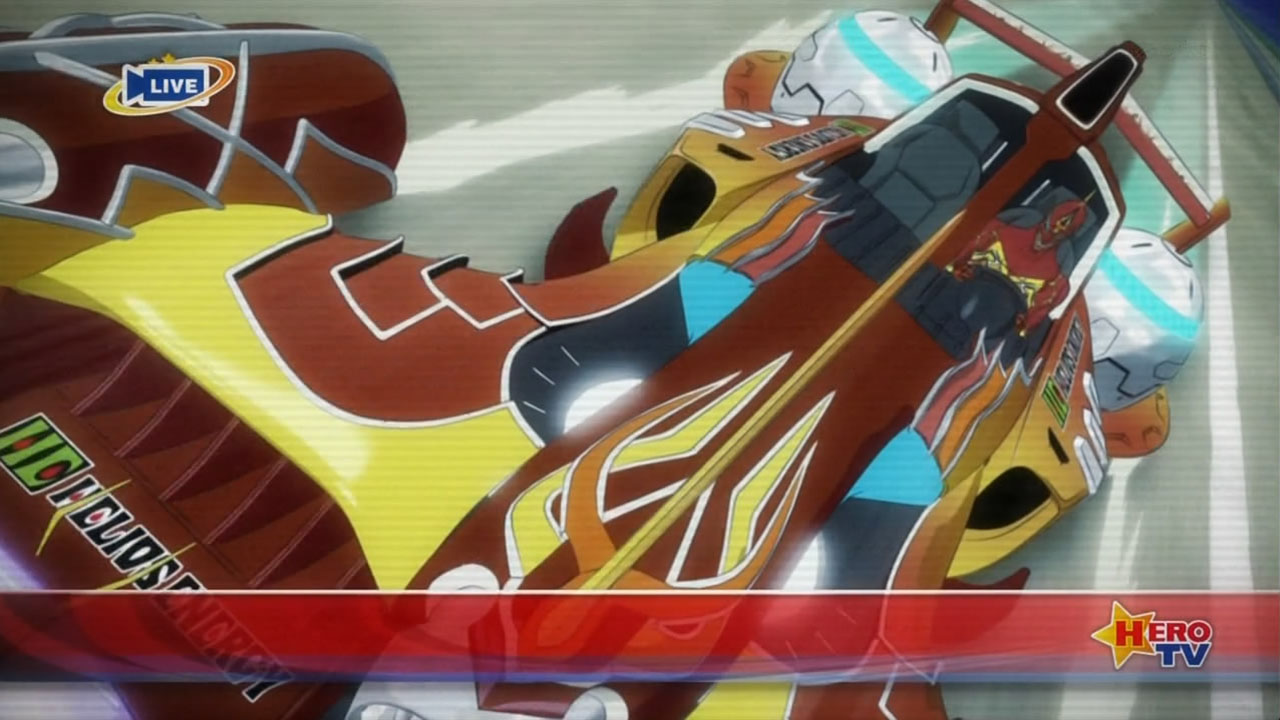 FINAL VERDICT: For what is it, I can easily say that this show is worth checking out and may be even worth buying in stores. I think this could be one of those anime that can attract a lot of the western audience and can have a good time watching it. I solely recommend this series to anyone, especially people who are getting into anime.