こんにちは
So you've stumbled over my profile (fancy that!), good thing I prepared a quick "description of myself" for y'all then.

My name is not important, but if you do feel the need to get to know me... I might share it with you, alongside other stuff of course!
If I should give a quick description of myself I would describe myself as an nordic gamer with passion for all video game related stuff as well as everything in the realm of anime and manga and end it by telling you I'm an collector and an multi-instrumentalist.

Since I want you to feel the need to contact me and ask me questions to get to know me better, I'm not gonna blast my profile with an in-depth description of myself.
So for the rest of you folks... to give you a somewhat description of my anime taste...

Most important... Another, Attack On Titan, Black Lagoon, Bleach, Btooom!, Canaan, Death Note, Elfen Lied, Fairy Tail, Fate/Zero, Full Metal Panic!, Ghost In The Shell, Hellsing, Highschool Of The Dead, Hunter X Hunter, InuYasha, Kimi Ni Todoke, Mardock Scramble, Nausicaä Of The Valley Of The Wind, Nisekoi, One Piece, Rurouni Kenshin, Spice And Wolf, The Garden Of Sinners, Yu-Gi-Oh! ...and many more!
Well I suppose that's it, you know what to do if you feel the need to get to know me :)
Otherwise, I wish you a safe trip to wherever you're going next on Anime-Planet!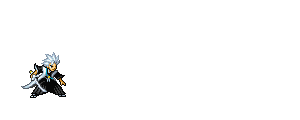 さようなら