Konnichiwa fellow Anime-Planetters!
That's what we're called, Right? No?
Anyway, welcome to my Profile :)


My name is Christian, I'm an Nordic gamer from Norway.

As you probably have guessed, since I'm a member of this site, I have an interest for Anime and Manga.

Since I'm a music enthusiast as well, It should go without saying I like Japanese music.

Right?

Which means there's a lot of Anime related music I highly enjoy.

Furthermore, I'm an overly curious guy, which has led me to literally watch, hear and play anything or everything regardless of how good or bad It Is.

Yeah I know, It's a bad habit, what can I say?

I'm also humble with my rating, so I might give some of the shows I've watched a bit more credit than what they actually deserve.

Which you might have noticed by looking at the bar down below at the bottom of the page.

Outstanding results, I know.

When I started using this site It was solely for keeping track of what I was watching and reading.

So you probably see a scrawny friends list.

But if you for... whatever reason find my Profil and find what I'm writing sorta interesting and want to get to know me or something.

Maybe just on this site or maybe on a more personal or private level outside this site in the real world, feel free to contact me.
Further on...

To give you a somewhat of an picture of what I enjoy and like, since I'm literally open for anything.

I have provided a list of my TOP 25 favorite Anime and Manga which you can see below somewhere.

Since I don't use pictures of myself on the everlasting interwebs, there's no knowing of how I'm actually looking like.

So for those of you who actually wants to get to know me but are afraid I'm some creepy guy living in his mothers basement, I want to give you a brief description of myself.

Alrighty then, creepy description mode initiated...

I'm a thin guy around 1.80, I think, maybe a bit shorter, I have short dark brown hair and dark green eyes.

If I should compare myself to an Anime character, it would be Light Yagami from Death Note.

I guess the Yagami comparison was a bit bragging, but there you go :)

I work as an carpenter and I have an huge interest for Anime, Manga, Games, Music, Movies and a bunch of stuff that's related, I also have an interest in Climbing.

I have a somewhat big game collection, mostly consisting of Collector's Editions and a bunch of Game Consoles, somewhere around 10-20 consoles.

I've also have a huge card game collection, somewhere around 2-4000 Duel Masters cards.

I also have a bunch of Yu-Gi-Oh! cards, I only have around 500 but for those I have they're extremely rare, somewhat.

I also have some Pokémon, Digimon and Magic: The Gathering cards.

Magic: The Gathering is the only Card Game I play seriously!

The other is for collecting purposes Only.

I have a passion for music, so not only do I have a somewhat big music collection but I also play Guitar and Bass.

Since that also is a huge part of me, and I listen to some Japanese bands and stuff, I've also made a TOP 25 list for my favorit bands which you can see down below somewhere, that should give you all an idea of what I like etc.

I guess that's more than enough information, of course there's a lot more, but that's for those who actually wants to get to know me on an personal level.

Or rather those who dare!




TOP 25 FAVORITE BANDS

Iron Maiden, Pink Floyd, 陰陽座, Judas Priest, Dream Theater, W.A.S.P., Symphony X, Dragonland, Blind Guardian, Falconer, Nightwish, Iced Earth, Sonata Arctica, Rhapsody Of Fire, Edenbridge, Stratovarius, HammerFall, Metal Church, Powerwolf, Opeth, Eluveitie, Kamelot, Epica, X Japan, Týr

TOP 25 FAVORITE ANIME

Comming Soon!

TOP 25 FAVORITE MANGA

Coming Soon!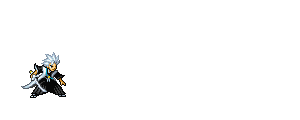 End NOTE...

As time passes by... which It usually does, I might need to move or remove, add or rewrite stuff as thing changes.

But for now... this will be It, at least trough 2014.

Well then... that's It.

If you'll excuse me, I have some Anime which I Need to watch!

Sayonara <3