March 13 Watchlist
14 MAR
2013
Following a hectic first month of uni, we're now almost 1/4 of the way through 2013. Gotta hate how fast time flies at this time of year...
Shinryaku! Ika Musume: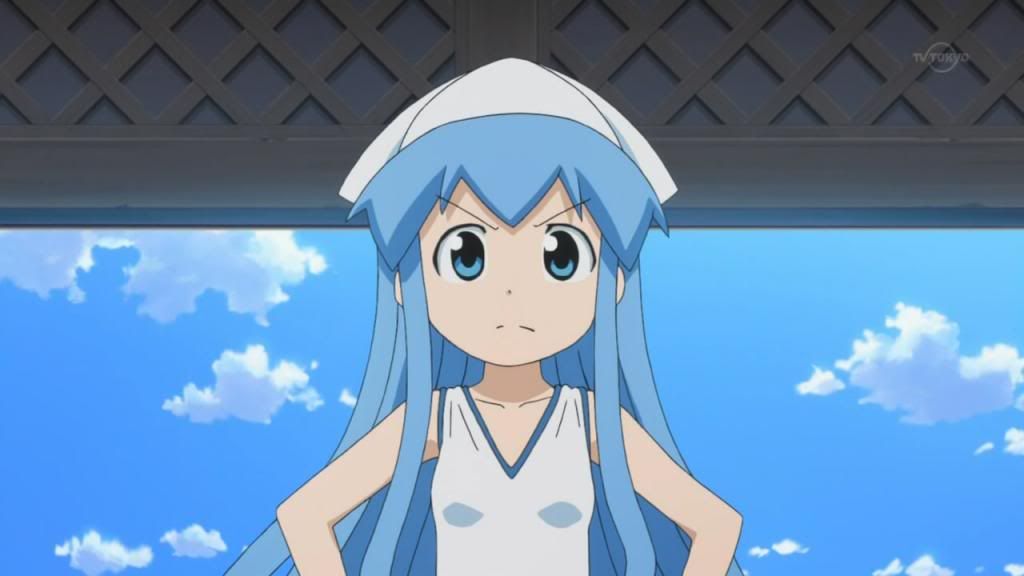 I have a sort of insatiable hunger for slice-of-life series, so needless to say I enjoyed this one. Although Squid Girl could get rather annoying with her verbal tic and her ways, it was an interesting take on the genre and one that I ended up liking despite the largely uninteresting cast. There were some stand-out moments, though - especially the bit with mini-Squid Girl which was almost tearjerking. Anyway, art was not that great, but certainly clean, consistent and functional, which is good enough for me. Voice acting was also pretty good. In all, I can't really say this series shines in particular, but if you're looking for a few chuckles then this should be more than enough for you.