December 10 Watchlist
2 DEC
2010
It's summer once again! And this makes a full year since I've been keeping this watchlist. Shit I've watched a lot lol.
Durarara!!: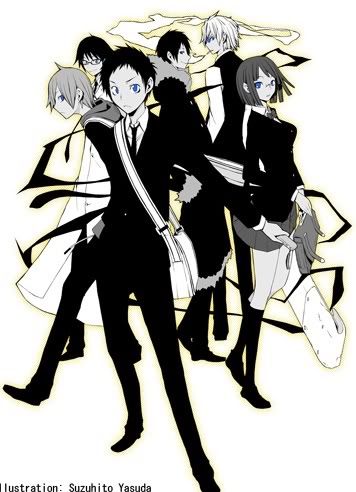 Even before it came out, Durarara!! was hyped about because it was made by the people who made Baccano! and thus featured similarly attractive art and even some Baccano! character cameos. I watched the first ep at a friend's house and just from that, I really had no idea how it was going to develop. However, it did not disappoint - a few months later I watched the rest and I really enjoyed the way they told the story bit by bit and through different characters. It killed two birds with one stone as it also helped develop the character whose POV it was. The cast was quite large but due to the aforementioned reason, many were memorable. (And now I finally understand why people ship Shizuo and Izaya so hard. For good reason!) The beginning and ending dragged a bit, but it was still a great watch. Not to mention it had some pretty good openings and endings too, as well as a voice cast consisting of many famous voices.
Full Metal Panic!: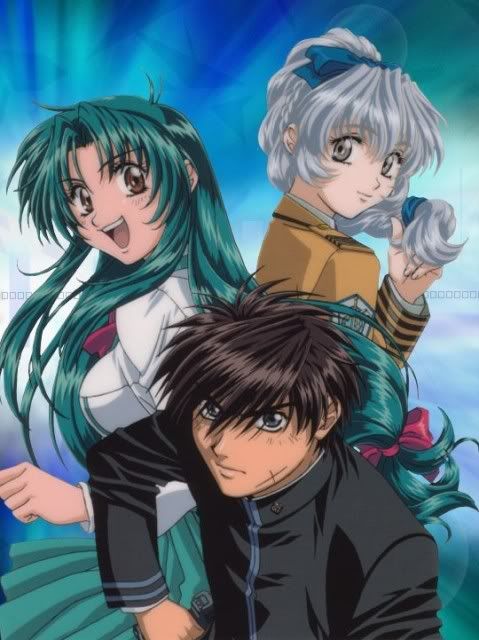 Quite an enjoyable series! Having already watched Fumoffu, I was familiar with the characters and their antics, but by contrast this series was much more serious most of the time and allowed me to see their characters and pasts. Unfortunately although Sousuke shines in this aspect, Chidori comes off with the short end of the stick and doesn't really develop much at all. And perhaps I wasn't paying attention but they never did really explain the whole 'Whispered' thing. I managed to marathon about half of the series but despite my enjoyment of Sousuke's harem of Chidori, Tessa and Gauron, I could only give it four stars due to the aforementioned reasons. Still a series worth watching, however. I'll be watch TSR soon enough.
Excel Saga:
Excel Saga is pretty much considered the epitome of random, spastic anime, so I had to watch it. And indeed it lives up to its reputation - it literally parodies almost every single genre of anime by changing the parody theme every episode. Certainly can't deny its genius and the charm of Excel and Hyatt, even with Excel's over-the-top energy which can sometimes be irritating. Props to the voice actress though, for sure. Animation wasn't great but it was good enough, and suited the whole gag mood. I'm pretty sure this anime won't be for everyone, but if you appreciate gag humor at all, you may very possibly enjoy this.
Legend of the Galactic Heroes: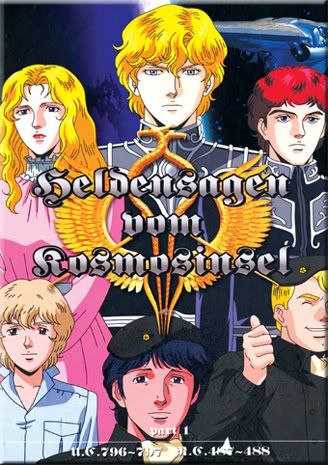 I realized that I'd forgotten to blog about this after I watched it, probably because I was so overwhelmed by all the eps I'd gotten through. I mean it's not everyday that you marathon half of a 110 episode anime, is it? In any case, the fact that I was able to marathon this at all says a lot. This is a space drama through and through, and it also doesn't hesitate to be mean to its own characters (I'm pretty sure the site tag 'space opera' was made just for this anime). The best part is the characterisation - there are probably over 100 named characters, and although you don't get to know all of them (obviously), by the time you're done you can probably think of at least 2 dozen who you know fairly intimately. I quickly grew to love and hate some of the characters which is always a good sign. The animation was, of course, ancient, so it was a bit of torture to me. Voice acting was pretty good, though I don't think they ever changed the OP or EP. All in all, this is indeed an epic anime, both literally and figuratively.