November 10 Watchlist
4 NOV
2010
Exams are nearly over! Wahey!
Gankutsuou: The Count of Monte Cristo: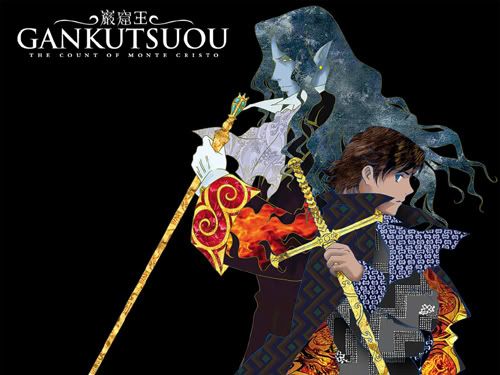 This one started out slow, but by about halfway you start to really piece together what's going on and it becomes marathonable after that. However, even from the beginning it was a joy to watch because of all the impressive textures and decorations. Whatever I watch next will definitely be plain in comparison haha. I heard that the anime starts halfway through the novel, so those of us who haven't read the novel will probably be confused for longer. But never fear, the anime does a great job of filling in the past so that you know more or less what happened for things to turn out this way. The voice acting was excellent - I had no idea that Albert was voiced by the guy who did Lelouch, because he sounded way different - and the cast was full of characters that you would grow to love or hate. Not to mention the delicious homoerotic undertones throughout the whole thing, hehe.
Seikimatsu Occult Gakuin: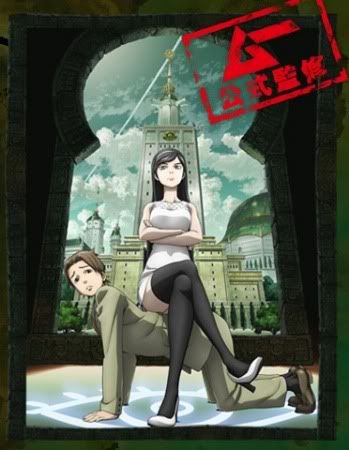 Occult Gakuin is an interesting one. It had a fresh premise centred around the occult, the underlying plotline involved world destruction, aliens and a time paradox, and the art was very attractive. These qualities held it up for about the first couple of episodes, before a slower pace and filler-esque episodes were introduced. Then in the last few eps, the plotline picked up again and things started to get very hectic and somewhat random, before finishing up nicely with a suspenseful bang. I enjoyed it, but there were quite a lot of implausible things and the whole magic thing kinda overwhelmed it by the end, hence the very average rating.
Lupin III: The Castle of Cagliostro: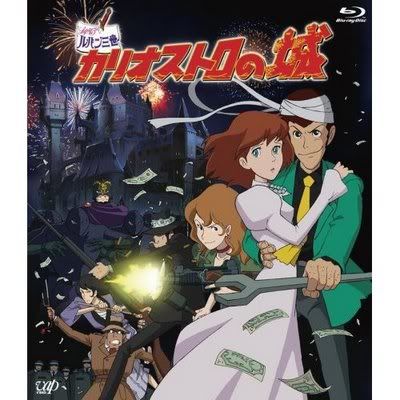 A very enjoyable movie, full of clever schemes and action. I had never really been much of a fan of the Lupin franchise but this one made me appreciate him much more. Despite being made in 1979, the movie had sharp graphics and generally looked very attractive. Voice acting and music was very well done too. Definitely worth sitting down for an hour and a half for.
La Maison en Petits Cubes: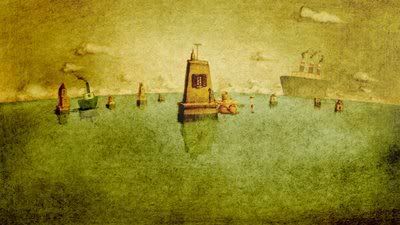 With holidays comes watching anime movies that I had previously not had the time to sit down long enough for. This one, ironically, was actually very short - about the length of a typical anime episode, actually. However within 20 short minutes the movie managed to make me smile and shed a tear for the sheer emotional impact of the old man's memories. Life is indeed fleeting and I think that this 'movie' portrayed it incredibly well through a creative premise.
Ghost in the Shell: Stand Alone Complex - Solid State Society: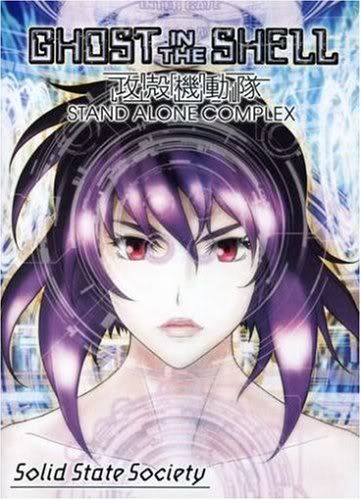 Whee, another movie. I watched the GitS: SAC anime a few years back and when I realized that this movie was a bit of a sequel of sorts, I knew I had to watch it. It certainly doesn't disappoint, with its fast paced action, plot, and as usual a mystifying conclusion that makes you think. Art was amazing too, very sharp and consistent. Now I need to go back and watch the original movie.
Summer Wars: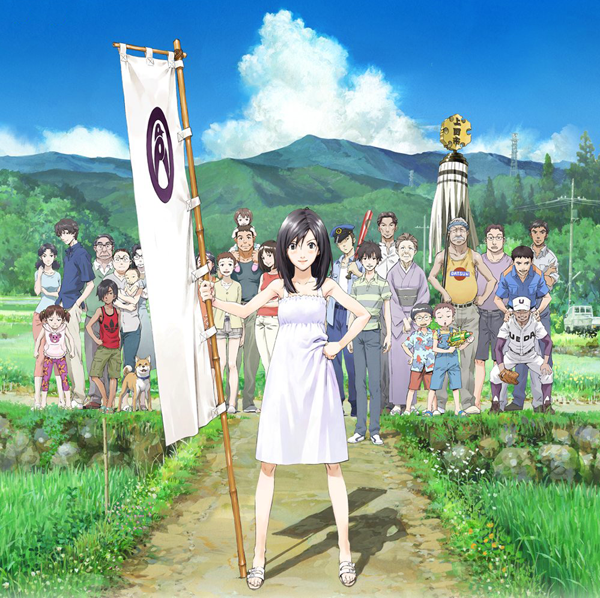 Again this was one of those movies that was hyped about by seemingly everyone, but one that I put off watching until the hype had died down. It definitely wasn't what I was expecting - I had seen the poster image and I thought it was some kind of countryside thing. Which it was, but the main idea was actually the virtual world of OZ and it turned out to be a bit of a hacker anime. Nevertheless the countryside atmosphere was extremely well-executed and I could really feel it, especially having experienced it for myself at one point. The characters were all quite realistic (except, of course, for the fact that everyone seems to use OZ and seems to know all about it) and I really got to like some of them. However, Natsuki as the main poster girl was misleading as she wasn't really the main character at all. In terms of animation it was quite amazing, and I really enjoyed the voice acting too because it all seemed so real, as if it could be very easily converted to a live action movie. And finally I enjoyed the directing a lot as well, especially how they made the baseball on TV a metaphor for the general situation that the main characters were going through. It's details like that that really make this movie stand out and makes it worth a watch for sure.
Ghost in the Shell: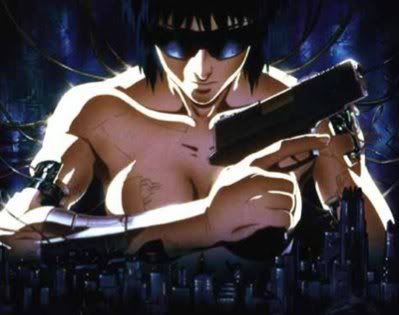 Seeing as I've now watched most of the recent GitS series/movies, I thought I should go back and watch the original. Watching this deep film in the wee hours of the morning was probably not a good idea, since I was a bit too tired to take in everything, but nevertheless I still appreciated the messages and ideas that it portrayed. Granted, the animation was a bit odd after being used to the 'modern' animation of the cast (especially Motoko) but I think it suited the atmosphere more. Her eyes really drill into you and look deep into your ghost, harhar. Anyway, I was also vaguely amused to see the parallel style of ending of this movie and Solid State Society. Definitely gave me a sense of deja vu. I should give this one another go when I'm fully awake.
Black Rock Shooter: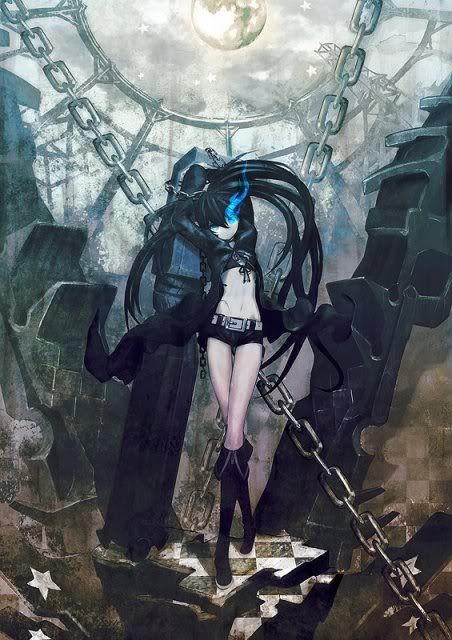 For once I'm actually watching a hyped show while the hype is still sorta there. The BRS craze starts ages ago but I had no idea what it was until this OVA came out and I realized it was some kind of Vocaloid offshoot. So anyway I watched it, and I gotta say I really dig the animation, art style and character designs. Not only is BRS badass-looking, her nemesis is as well, surprisingly. No wonder everyone's salivating over the figmas. There is no real plot itself but I enjoyed the execution of the in media res thing and the overlapping real world life/unknown world battles (which were pretty awesome, by the way) flowed together generally seamlessly.