October 10 Watchlist
3 OCT
2010
So I lied when I said I didn't watch much last month, but this month I really shouldn't watch much at all.
Dai Mahou Touge: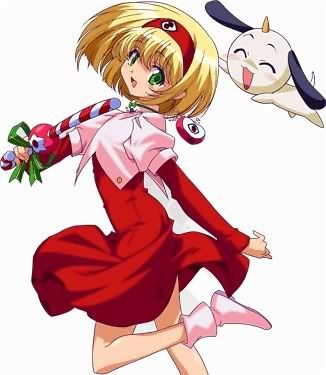 This is not the type of anime I would normally watch, but after hearing about how it was full of evil behind that cute magical girl facade, I became intrigued. So, figuring that it was only an OVA and wouldn't waste too much of my time, I downloaded and watched it. Well, what can I say. They're not wrong when they say it's full of evil, that's for sure... Punie is probably the most violent and cunning main characters I have ever seen and yet she also pulls off the cute blonde ditzy magical girl role impressively well too. Paya-tan is just icing on the cake. If you're up for something a little unusual yet still fairly easy to watch, this is for you.
Eden of the East: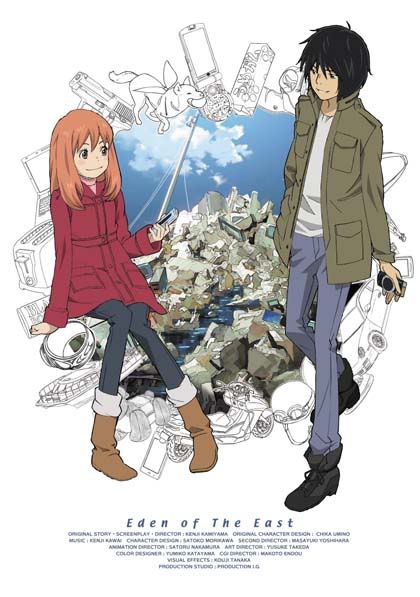 Wow, I must say I'm very impressed with this one. I'm not sure what I expected it to be but it certainly wasn't a Death Note-esque anime that it turned out to be. Juiz is way cooler than the shinigami notebook and the idea is fairly fresh as well. However, the whole 'saving the country' thing was probably intentionally vague which led to some confusion when watching it, and it seemed that 11 episodes really wasn't quite enough to delve deep enough into the idea (though I suppose that's where the movies would come in). Animation was very easy on the eyes, and voice acting was good too. A must-watch for any anime fan.
Ristorante Paradiso: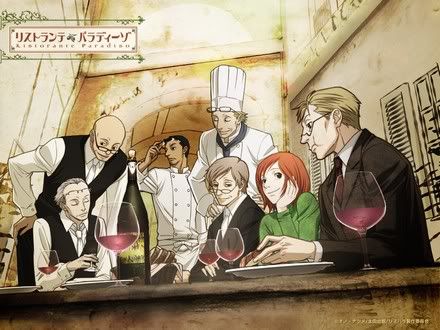 A nice and relaxing anime about the staff in an Italian restaurant. Contrary to what you might expect, the staff (except the main girl) are all older men in their fifties or so. Although this may not cater to the bishie-seeking fangirl audience, it does give the series a calm and charming air, and the characters are all very much gentlemen. Plus there are a few episodes where you get to see the characters' pasts so it's not entirely without eye candy. The story was more or less episodic, with each ep focusing on a different staff member, and a simple conclusion at the end that didn't feel rushed at all because it was such a slice-of-life that the ending wasn't much different from any other episode. Animation was clean with soft colors, and the voices and music were well-fitting. A very nice anime in all, and something a little different from the usual - very josei and mature in flavor.
Minami-ke Okaeri:
Although the art of Minami-ke's third season thankfully went back to the likes of the first season, the content was more or less similar to the second. It seems that gone are the days of side-splitting hilarity that characterized the first season (namely the infamous Ninomiya-kun and Sensei scenes). In their place, however, is a more heartwarming sort of slice-of-life that will often bring a smile to your face. As usual, Haruka is not developed much at all while Kana and Chiaki's characters really shine. Voice acting was great as well.
Damekko Doubutsu:
A cute and short series full of quirky animal characters. Despite the eps only being less than 5 mins long each, it introduced a memorable cast and lots of situations that will bring a smile to your face. The perfect series to relax to! The animation was pretty good, voice acting was excellent (with some famous voices including Sasuke and Sephiroth's voice actors) and the premise was fresh and interesting too.