March 12 Watchlist
7 MAR
2012
Wow, seems I'm watching much faster come March, haha. Might actually be able to finish a couple of series this month!
Platonic Chain: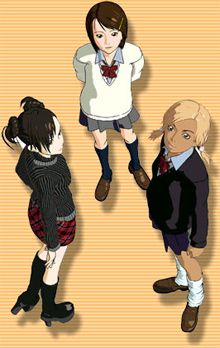 I must say, this anime came as a total surprise to me. I've had a copy of it for a long time but it's a fairly obscure series so I didn't hear anything about it before I finally decided to watch it last week. For one thing, the episodes are only about 2-3 mins long (which is why I finished it so fast), and the animation is actually 3D cel shading. Quite interesting, and certainly fits the theme of the technology-ridden Shibuya of the show. The namesake, Platonic Chain, is a omnipotent program that the characters use to accomplish all sorts of crazy yet plausible technological feats. Despite being an anime from the early 2000s, Platonic Chain manages to successfully capture the concept of 'nothing is private' that exists in modern society. However, even with all these fresh aspects, ultimately the anime doesn't really go anywhere, which is a shame. With such short episodes, though, it's an easy anime to go through, and I encourage anyone to have a shot at it. It'll definitely make you think, even with all the paradoxically mindless schoolgirl jabber on top.
K-On!!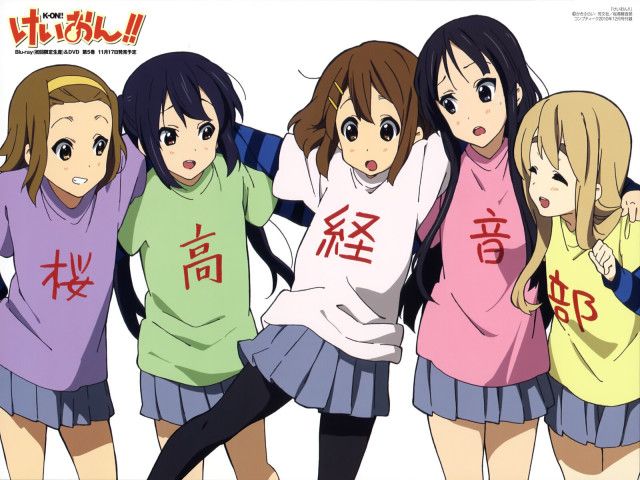 Once again, the girls manage to create a show that gives you warm fuzzies! Occasionally the cuteness bordered on moe overload, but either I got used to it or it got better as the show progressed. It's good that the girls mostly got their own episodes, although it would have been good to have a bit more Mugi, who is arguably the weirdest yet cutest character of them all. Animation was very nice, with vibrant and detailed backgrounds, while voice acting was top notch as always. It was a bit sad for Azusa that the 4 seniors were leaving, though in the end it was satisfying to see that everyone got a happy ending.