Welcome to my profile.
Please call me Karasu. I'm married to Itachi Uchiha. I'm also a moderator for the anime and character databases here on Anime-Planet. If you have any questions or concerns, don't hesitate to ask. :)
I am fond of: shounen, tournaments, josei, horror, fighting, action, bubble blowers, Studio Bones, noitaminA, Mamoru Miyano, Yoshihiro Togashi, spear wielders, Shinto, Feudal Japan, samurai, large casts, dual wielders, delinquents, women in suits, sweet tooths, stupid terrorists, military women, suspense, random cats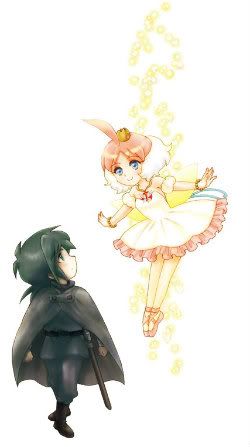 Stalled list: Anything that is listed as stalled is something I intend to pick back up at some point in time. If episodes are currently unavailable, the anime will be listed as stalled. This happens often with OVAs. If I grow tired of a series but don't want to completely drop it, then it will also be listed as stalled.
Dropped list: I generally give something 3 - 5 episodes before I consider dropping it, however there are a few that I gave up on even after the first episode. I don't intend to pick up anything under this list, but on rare occasions I may give a dropped title another try.
Won't Watch list: The only things found under this list would be sequels, OVAs, movies and/or specials of an anime that I don't care to watch anymore of.
My ratings are based off of pure enjoyment.