Welcome to my profile. My previous username was Kousagi.
Likes: shounen, tournaments, josei, horror, fighting, action, bubble blowers, Studio Bones, noitaminA, Mamoru Miyano, Yoshihiro Togashi, a true shinobi, spear wielders, 90s animation, Shinto, Feudal Japan, samurai, large casts, a unique and memorable universe, fire demons, lovable characters with depth, dual wielders, mafia/gangsters, delinquents, women in suits, stories with deities/spirits/gods/the supernatural, sweet tooths, good atmosphere, stupid terrorists, military women, tragic romances, suspense, random cats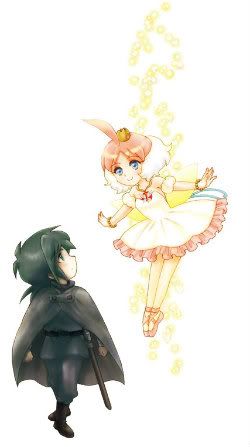 Stalled list: Anything that is listed as stalled is something I intend to pick back up at some point in time. If episodes are currently unavailable, the anime will be listed as stalled. This happens often with OVAs. If I grow tired of a series but don't want to completely drop it, then it will also be listed as stalled.
Dropped list: I don't like dropping an anime after I've started it, but it happens. I generally give something 3 - 5 episodes before I consider dropping it, however there are a few that I gave up on even after the first episode. I don't intend to pick up anything under this list, but on very rare occasions, I may give a dropped title another try.
Won't Watch list: The only things found under this list would be sequels, OVAs, movies and/or specials of an anime that I don't care to watch anymore of.
My ratings are based off of pure enjoyment.