Yo.
I'm just a normal person. Maybe a bit more sadistic and lazy. In my free time, I sketch (anime), sing (anime), surf the internet, read fanfiction, write fanfiction, play the piano (I'm a newbie), and do Tae Kwon Do (kinda have to do this not to get too fat).
My favourite genres are thriller, action, mystery, psychological, fantasy, supernatural, adventure, sci-fi, violence, and tragedy. I might watch anime whose genres I don't like based on their ratings. I also tend to watch violent anime when I'm mad to take my anger out on the characters. My least favourite genres are Yaoi/Yuri, slice of life, ecchi/hentai, sports (I take that back),shounen/shoujo ai, parody, slow paced, mecha, and horror
Favourite OP: Unravel-TK from Ling Tosite Sigure- Tokyo Ghoul OP
Reading manga makes me tired there's so much information dumping and it's so rushed so I read less manga than anime.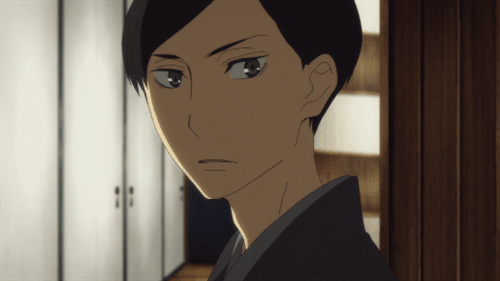 200th anime: Wolf Children- Feb 14, 2015
250th anime: Haikyuu!!- May 26, 2015
300th anime: Black Lagoon: the Second Barrage- Dec 24th, 2015
350th anime: Hunter x Hunter OVA- September 4th, 2016
Last anime completed: Shouwa Genroku Rakugo Shinjuu- Completed 2017/02/22 [9.5/10]
]Last manga reading: Bastard- 2017/01/05 [10/10]
Currently Watching: