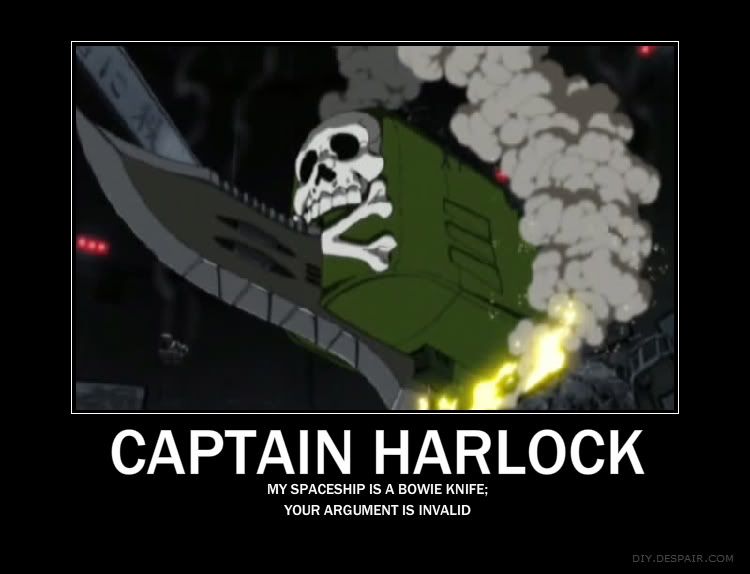 -------------------------------------------------------------------------
OTHER SITES
Wakfu Info:
User name: GrayAscrod
Toon name: Ascrod
-------------------------------------------------------------------------
Likes:
Robots
guns
large ham characters
guns
classic film references
girls with guns
good dubs (they do exist)
guns
fans who actually buy DVDs and support the artists they love whenever the can reasonably afford to
girls who get into gunfights
GOOD animation
revolvers
humongous mecha
automatics
strong female characters
guns
scenery-chewers
girls with guns
Dislikes:
Fansubs that leave in honorifics when they have absolutely no bearing on the plot
fansubs of shows that are available for free legally
fans who claim to love X show/movie/OVA/manga, yet refuse to buy a copy even if it's reasonably priced
characters who make illogical or stupid decisions for no discernable purpose
fans who insist that Code Geass / Bleach / Lucky Star / Soul Eater / Rahxephon is TEH BESTEST THING EVAR!!1! (Seriously, you just make me want to avoid it like the plague)
people who dillegently watch every anime that comes out and can recite every line from Lucky Star, but have never seen a single Humphrey Bogart, Orson Welles, or pre-1990 Clint Eastwood film
People who insist that any animation that doesn't come from Japan is automatically inferior (I see your bias, and I raise you one Felidae).
Reviews that state "this anime is good/OK/bad" but don't elaborate as to why
People who insist that a review is "biased" (We call unbiased reviews "plot summaries", and those tend to come on the back of the box)
And most of all, fansubbers who are completely incapable of doing any research (Hellsing OVA 5; the Jackal is trying to kill "de Gaulle", not "Dovall", Christopher Walken and Tom Berenger are the "Dogs of War", not "war dogs", and it's "The Fourth Protocol", not "The fourth vector" Good God, don't you recognize Frederick Forsyth references when they're being pounded into your face like that? I mean, really!)
On a side note; I tend to rate anime based on my enjoment as well as its artistic and cinematic value. For example, I love Geobreeders, but it has about as much depth as an extra in a Michael Bay fillm.
My Signature
i characters
i characters
Location:
Rome, GA
Member Since:
October 15, 2008
Last Visited:
March 10, 2014
User Stats:
23 / Male
0 recommendations
Anime Ratings
5
4.5
4
3.5
3
2.5
2
1.5
1
0.5
total anime ratings: 523
Manga Ratings
5
4.5
4
3.5
3
2.5
2
1.5
1
0.5
total manga ratings: 66
© Anime-Planet, 2001-2014 — Graphics, logos, designs, page headers, button icons, scripts, and other service names are the trademarks of Anime-Planet.