GunPla Log - Let us go together to that Sea of Stars in my GIANT F***ING ROBOT!
26 JAN
2012
Not quite satified with the end result of my Harlock Gundam project, I've made my first wave of modifications. Pecifically, I've replaced the original (not all that well designed) anti-beam cloak with a new one that I made myself. It doesn't provide as much protection as the original, but it's smaller, lighter, and doesn't limit it's movement, weapons, core fighter, and most of all it doesn't restrain the X-verniers. I also removed the Beam Gun and modified the Beam Zanber to act like Harlock's Gravity Sabre, doubling as both a melee weapon and a beam rifle. The new barrel/blade was scratch-built out of part of a runner and a spare Mega Particle Gun from the Rafflesia base stand.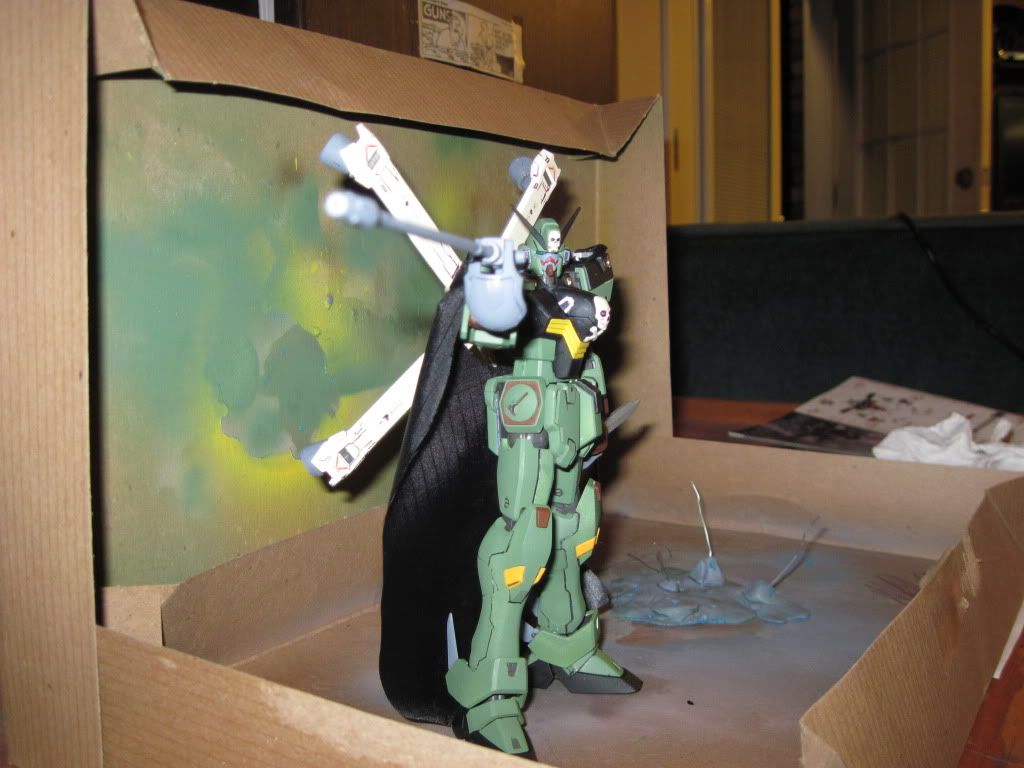 As soon as the parts I've ordered come in, I'll be removing the beam sabers from their mounts (probably relocating them somewhere else after I fashion new mounts for them) and replacing them with 80mm vulcan guns.