RX-79[G] 2-3-C Custom (Part 4 - The Old Guard)
29 DEC
2011
My Master Grade RX-79[G] kit is finally finished;
The camo scheme is a base layer of tan with a second partial layer of brown, then blotches of olive and Army green. The decals are custom-made waterslide decals. The "2-3" is a reference to the Second Batallion, 3rd Infantry Regiment. My friend Jon is currently deployed in Afghanistan with the 2-3.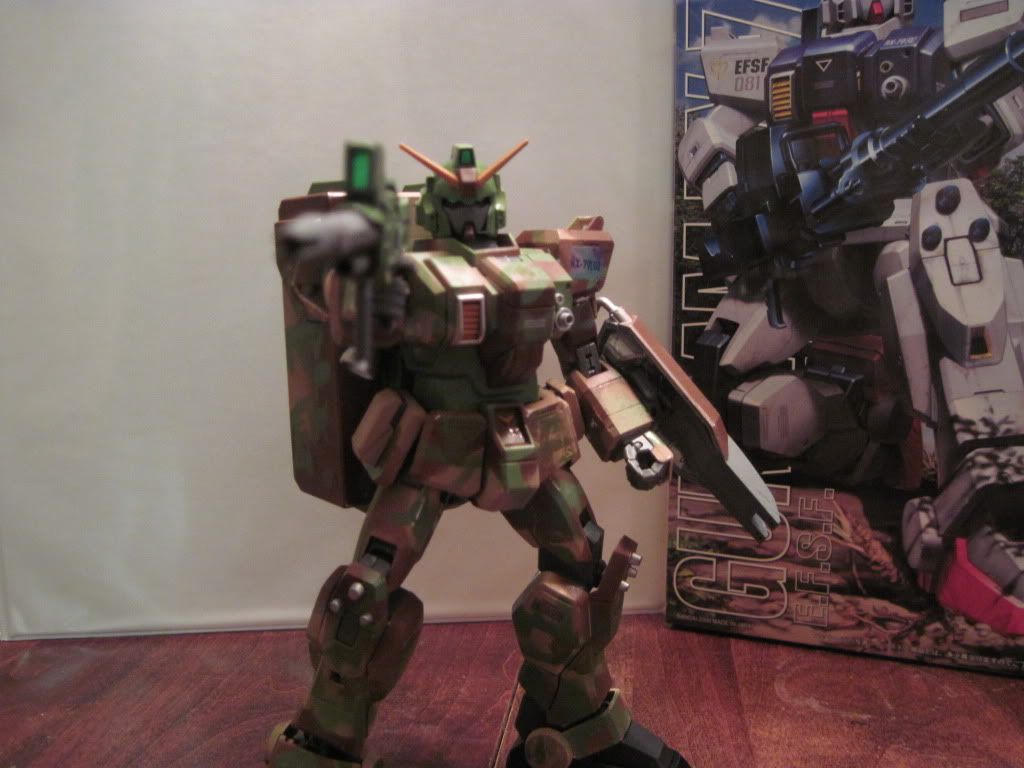 The P.B.R-0079/A12 S-000011 Beam Rifle would normally have a white reciever, but I painted it green to match with the rest of the Gundam.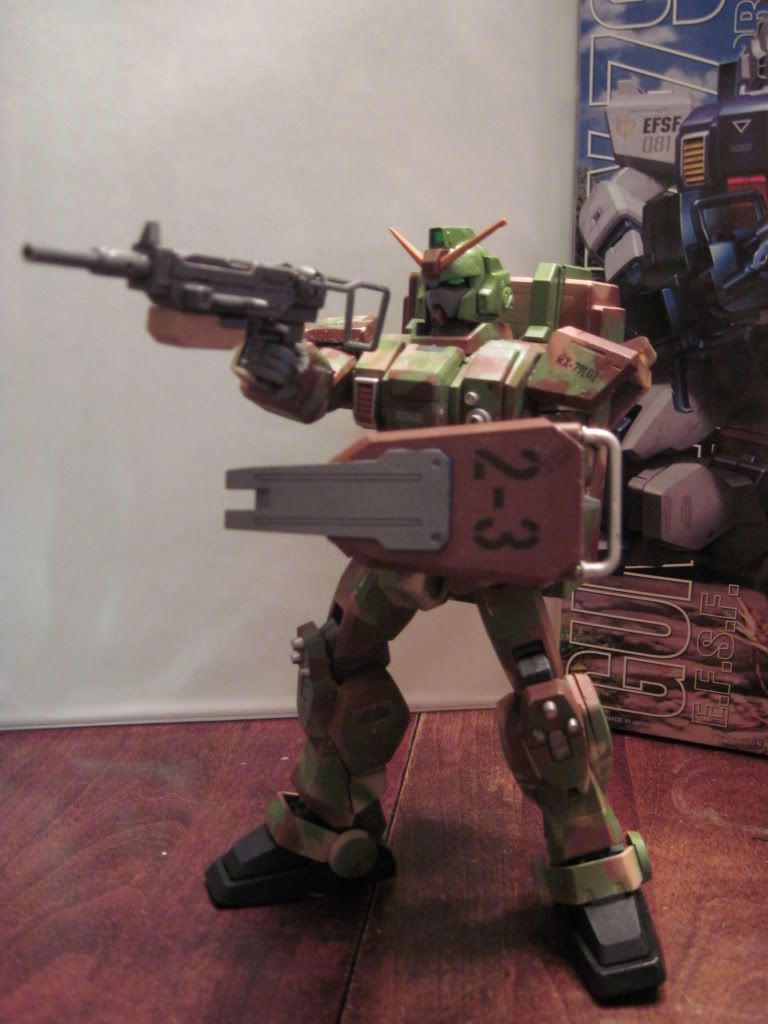 The RX-79[G] can also use a NF·GMG-Type.37/100mm Machine Gun in place of the Beam Rifle. Two spare magazines are stored on either side of the skirt armor.
The backpack carries the NFHI·GMCa-type.09/180mm Cannon along side either of the optional small-arms. The marking "Noli Mi Tangere" is the motto of the 3rd Infantry Regiment.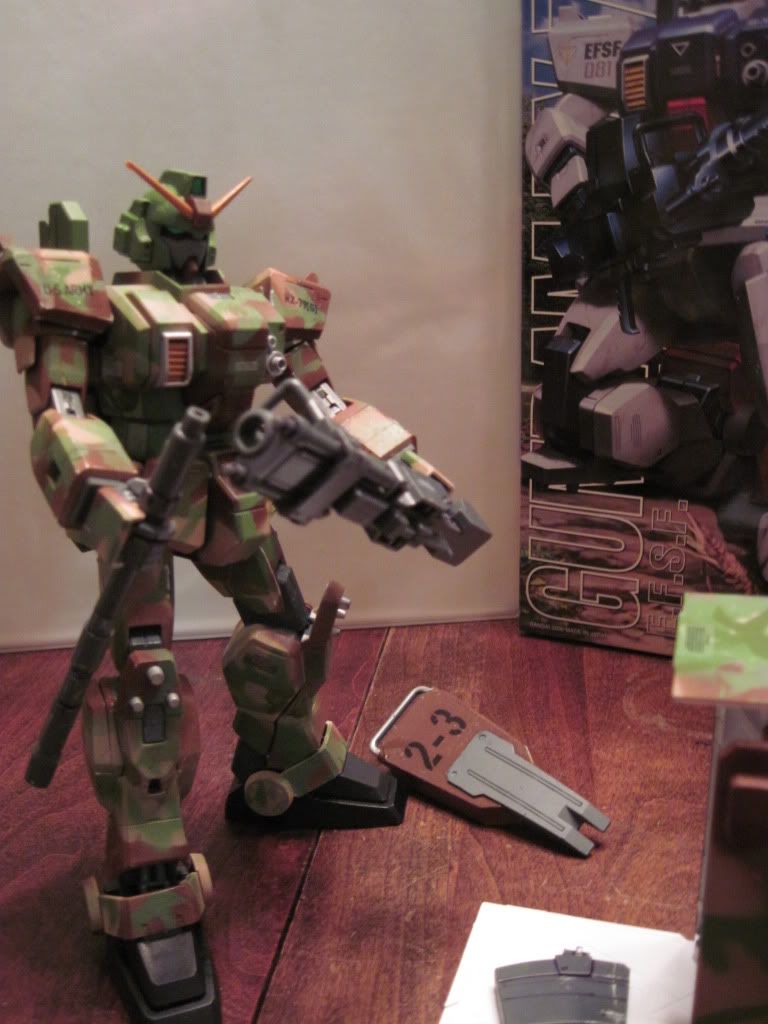 The 180mm cannon is stored in four segments (five if you count the magazine), and can be assembled with little effort.