Inuyasha - Kikyo hate
21 DEC
2012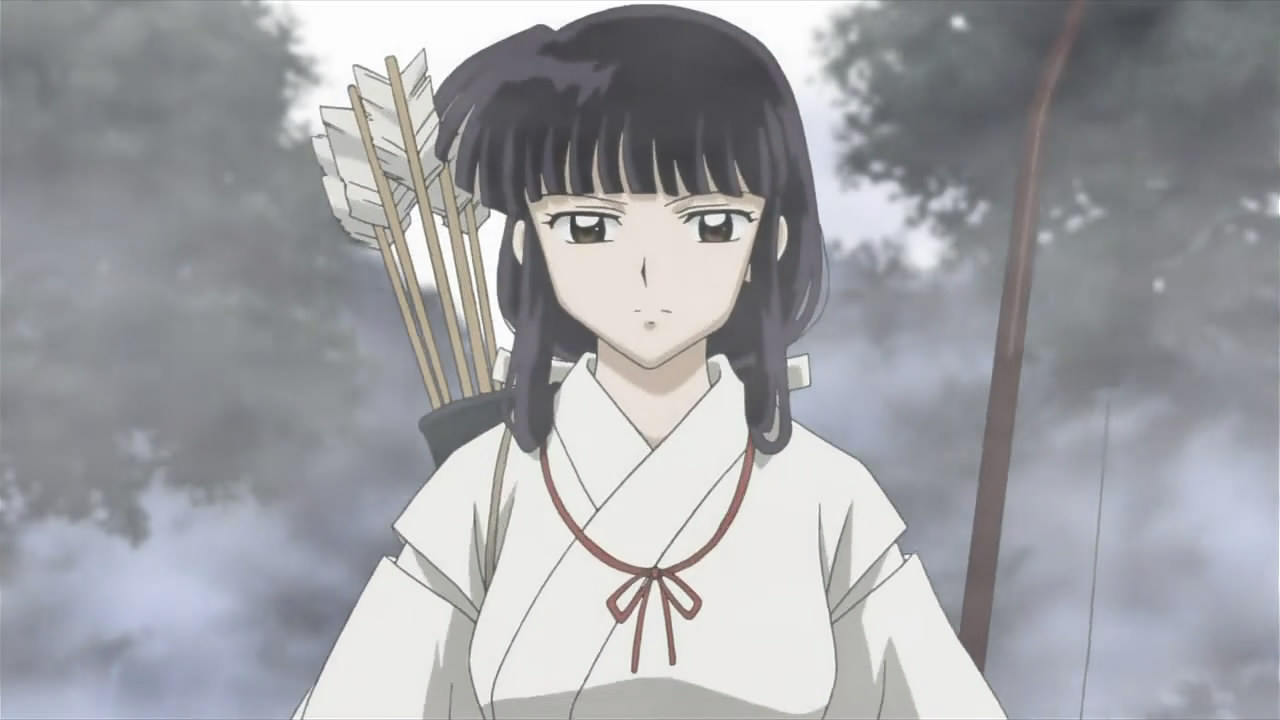 Kikyo recieved a lot of hate. I don't blame these people, when I forced watched Inuyasha when it came on Television, I, too, had similar feelings. But as I got older and re-watched the series I've taken a step back and I like her.
As the shrine maiden, Kikyo is important to the plot because Kagome fulfills the role she could not in life. Kikyo's subsequent reincarnation is nothing more than fate. As Kagome she continues to pursue her relationship with Inuyasha and continues to carry out her duty to protect the Sacred jewel by time traveling to the past at the same spot Kikyo was originally from. Though Kagome and Kikyo are not the same people anymore. If one thinks of reincarnation and change, compare how you were in 5th grade to the person you are today. You're not the same person as back then, yet that was also you. This is what Kikyo is to Kagome.
The Kikyo who is a shibito (Corpse person) in the series is not the same as the Kikyo of fifty years ago. There's a few reasons for this. One is that Kikyo does not possess even half of her original soul from Kagome. Kagome took back more of the soul, thus Kikyo thrives off the souls of others. Her body is fake. Her will is still there, but she is not animate with out souls. She is an otherworldly being who is not supposed to be there. She has the knowledge behind the events of before, this changes her. Lastly, Kagome is in the picture, and she knows her because even though they are vastly different people they are share a soul. The shibito Kikyo and the one of the past are therefore different, something that was said in the series by the shibito:
"...To live is to die. To die is to live. My name is Kikyō. I am a priestess who is unable to leave this world and reach the sacred place. No, that is not entirely the truth. Once I was a priestess. Now I am but a corpse with a cursed, false existence. No matter how much I desire to do good and help others, the truth is I live off the souls of the dead..."
Kikyo's intentions are misunderstood. Even by the other characters, like Inuyasha. They cannot fathom why she acts the way she does. One thing that makes people really hate her is the fact that she gave the jewel back to Naraku. The truth is that this Kikyo is part of Kikyo's plans to eliminate Naraku. Despite the outer facade of her actions, her real goal is to get rid of the jewel once and for all. She is trying to fulfill her duty that she failed in life.
She is a good person. In the series following her exploits it shows her alwasy helping people out. Saving them from injuries and illnesses. She wanders the country side going to different villages to do good deeds.
« previous blog
next blog »